N°1 'Pina Colada' Turban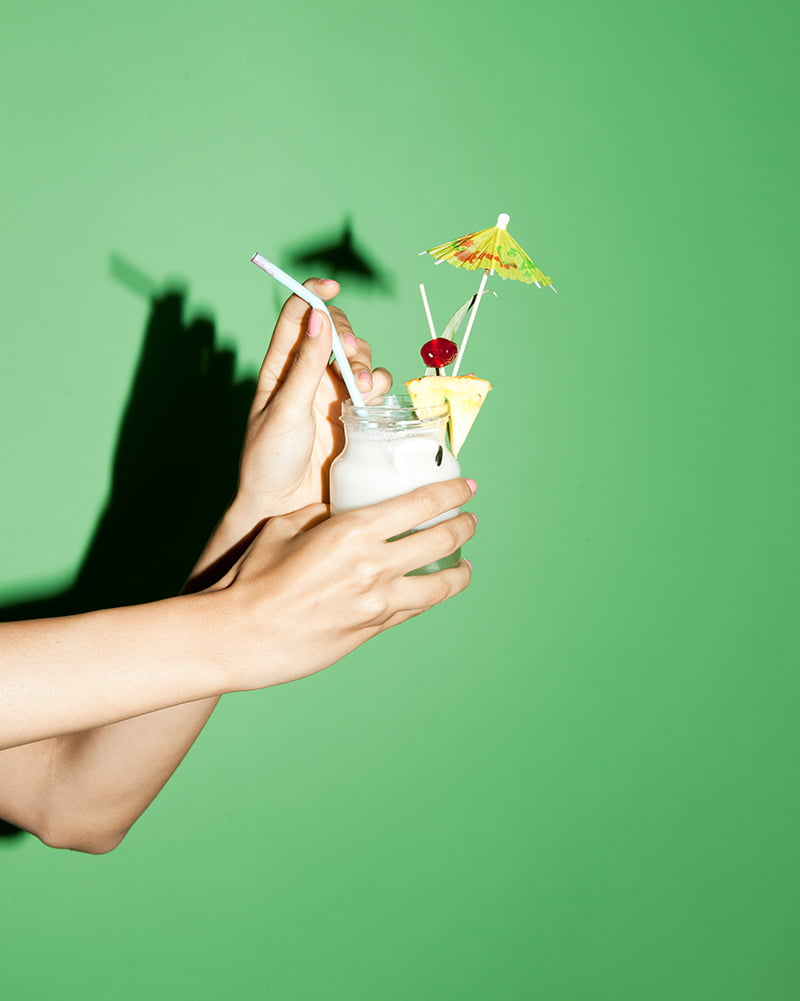 Pina Colada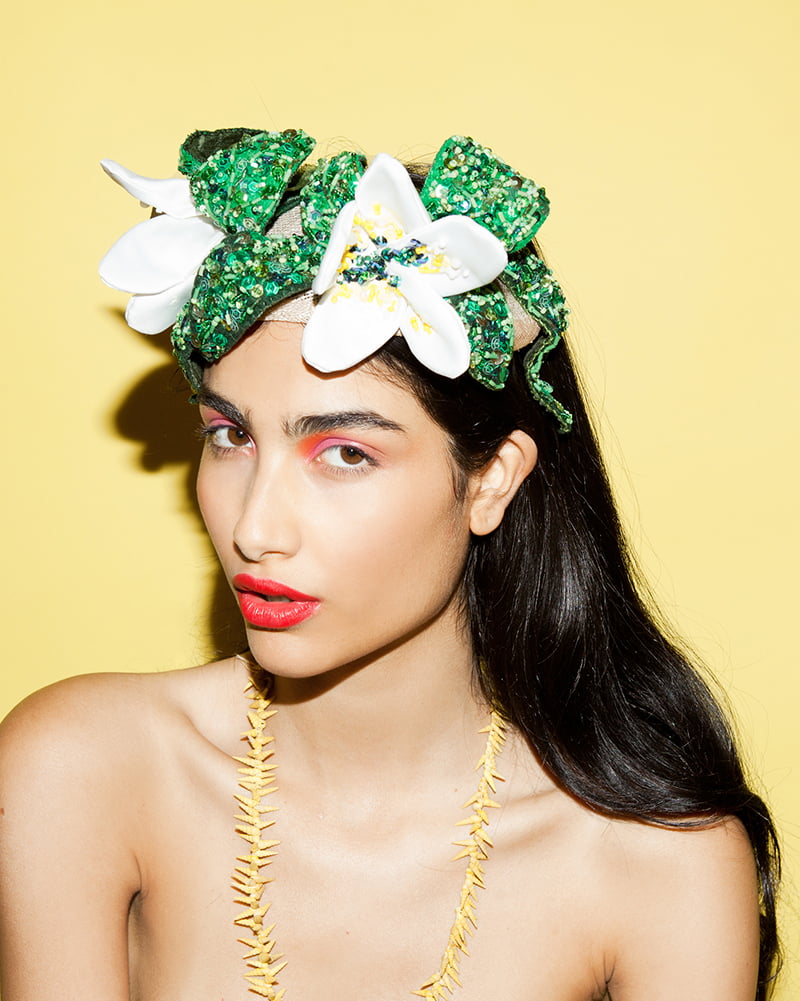 N°2 'Luau'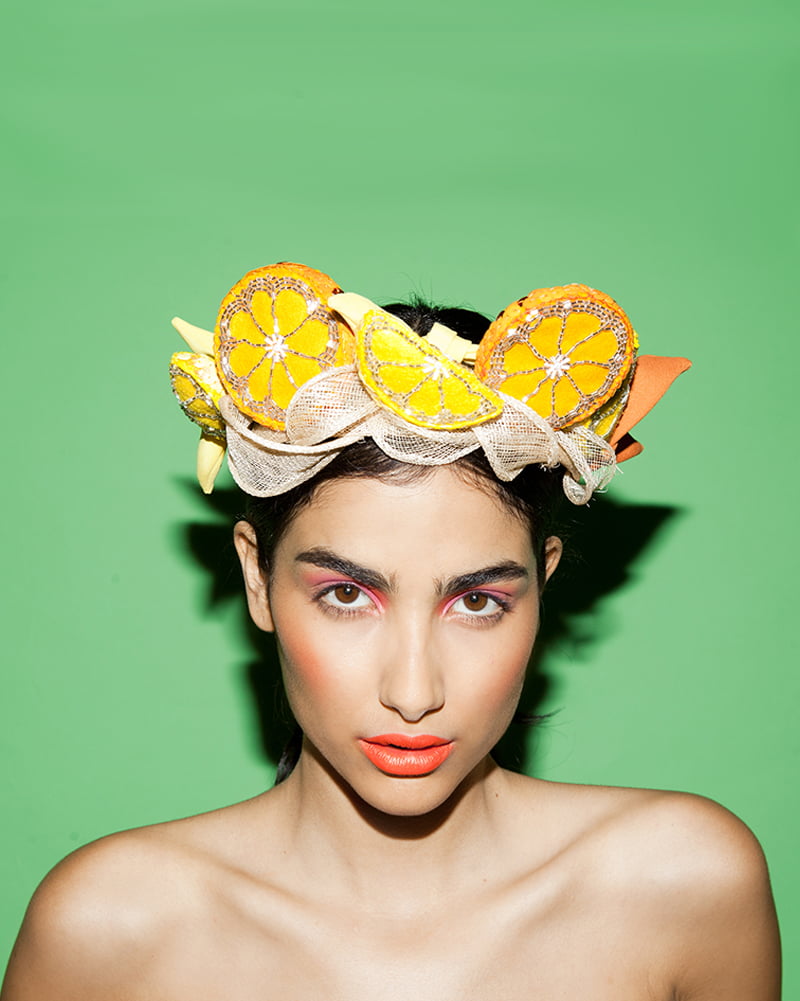 N°4 'Mai Tai'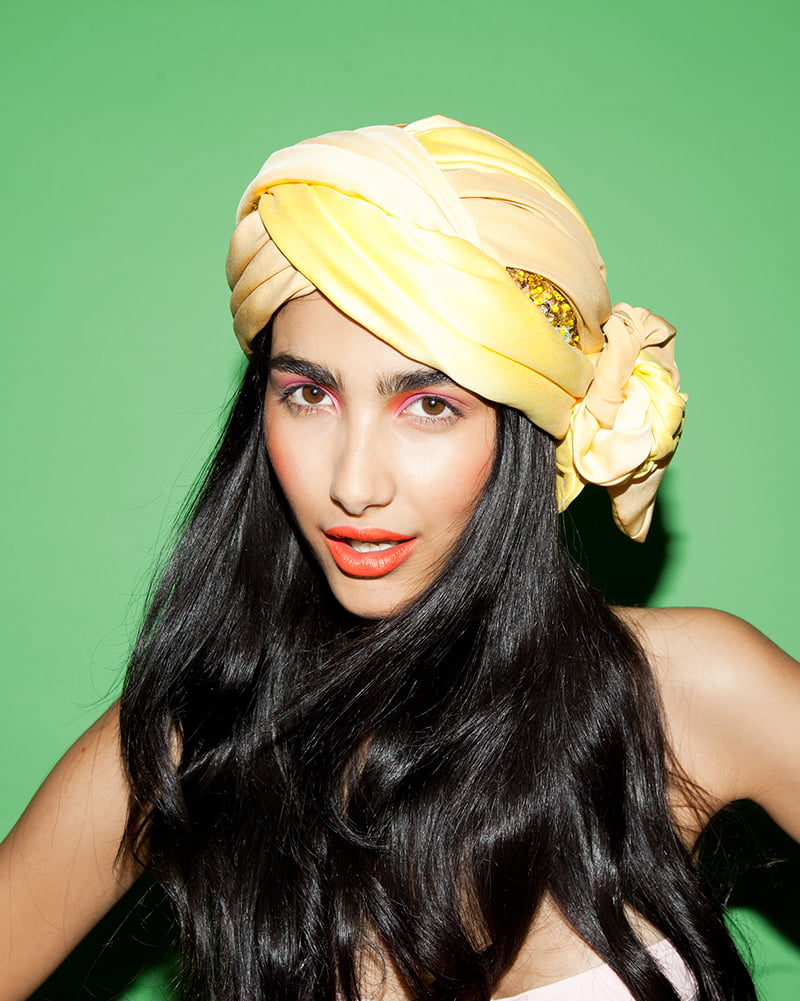 N°5 'Hula Turban'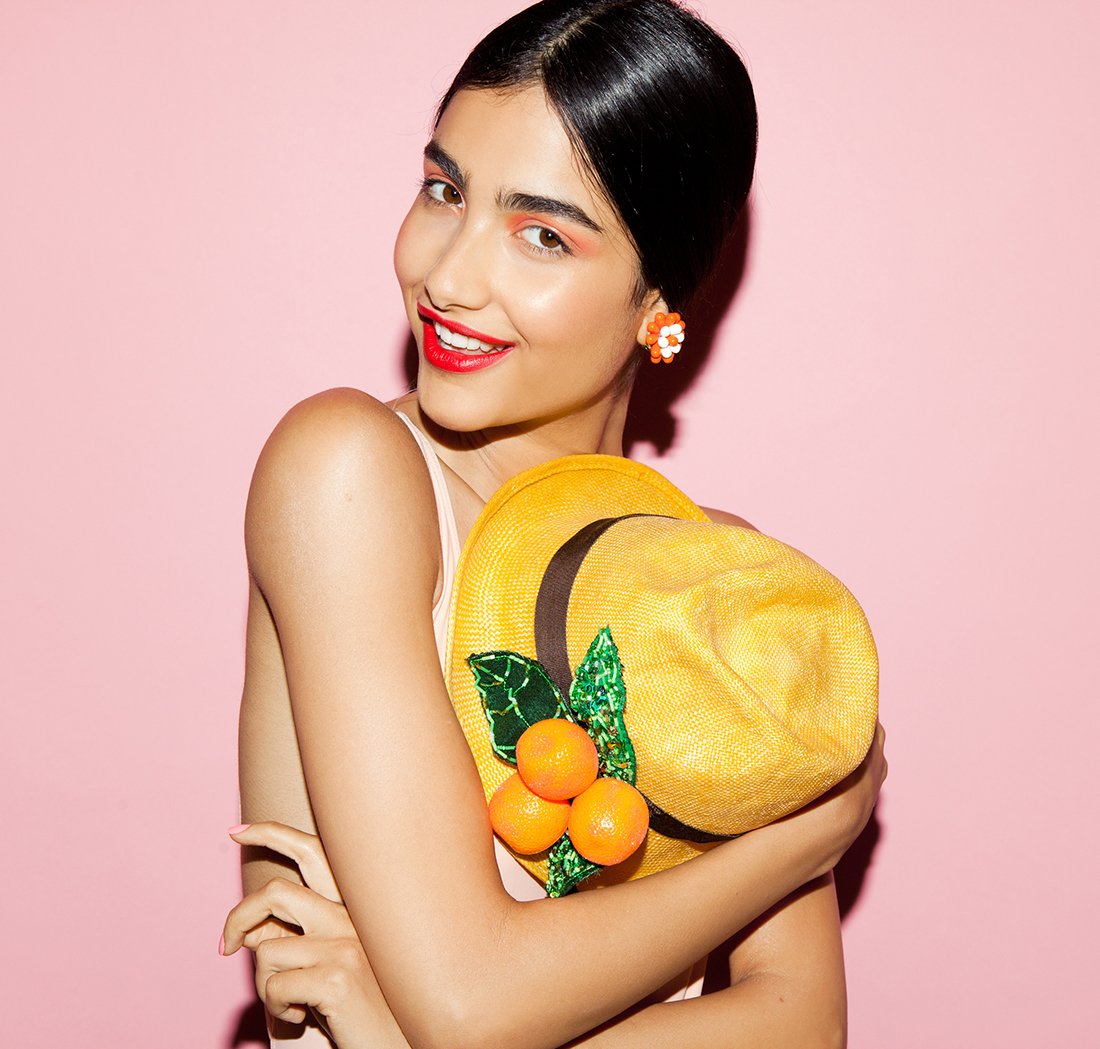 'Maui'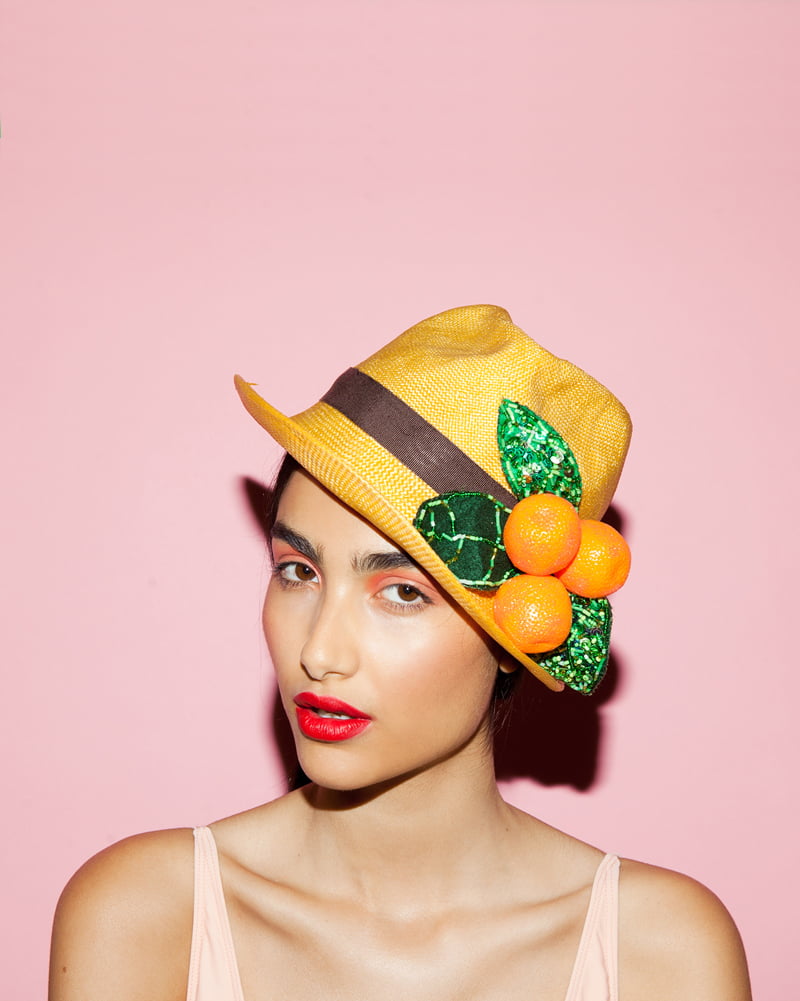 N°6 'Maui' trilby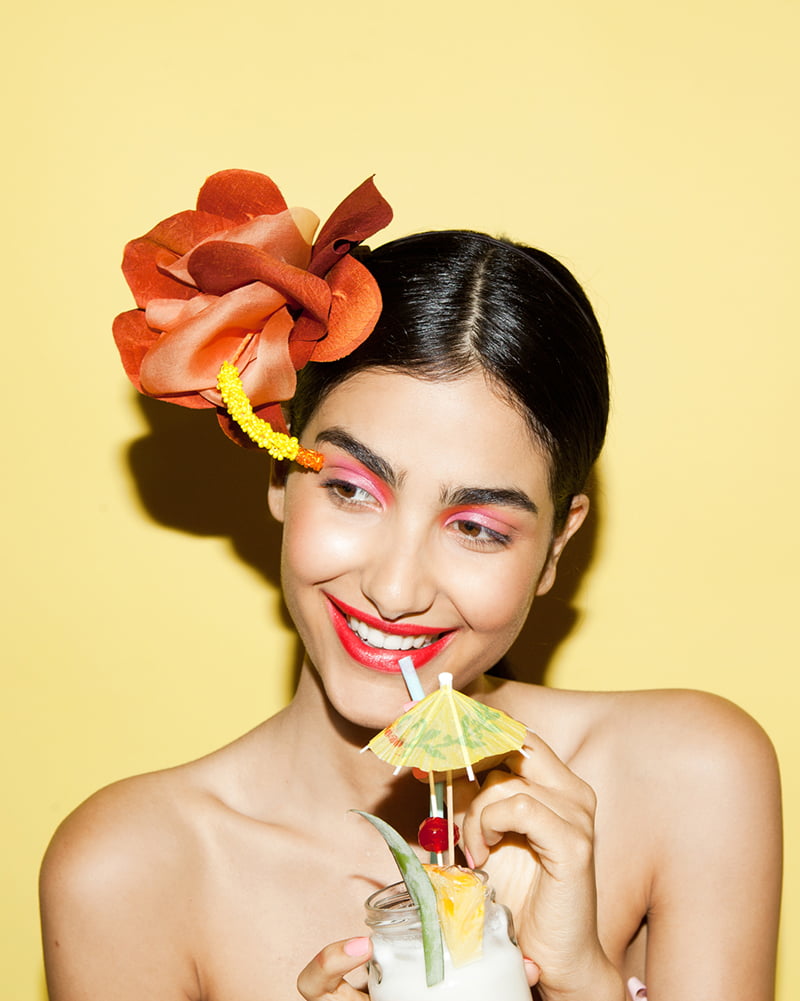 N°7 Orange 'Hawiian' Hibiscus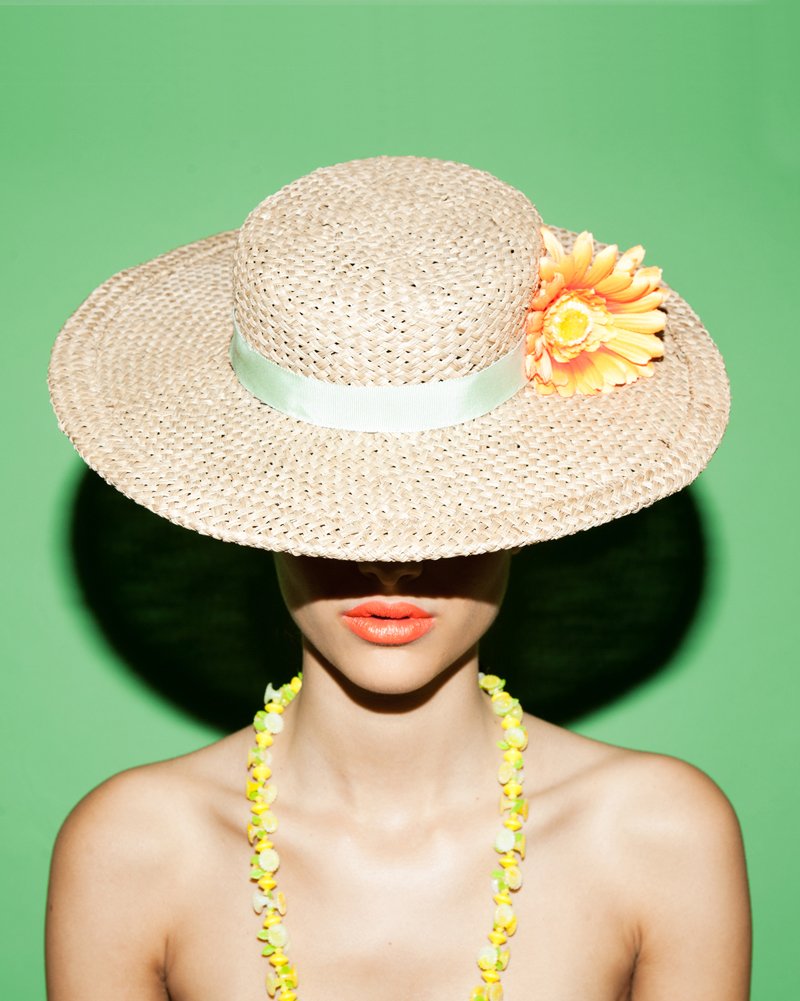 N°8 'Play The Ukulele'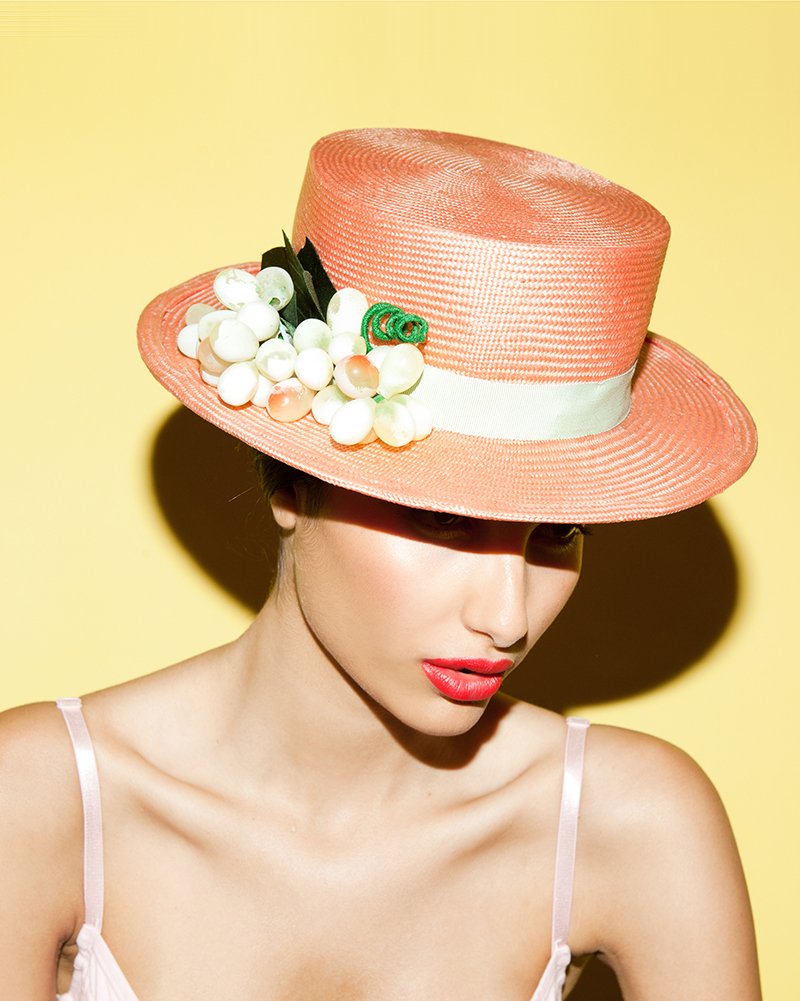 N°10 'Teresa Kokomo' boater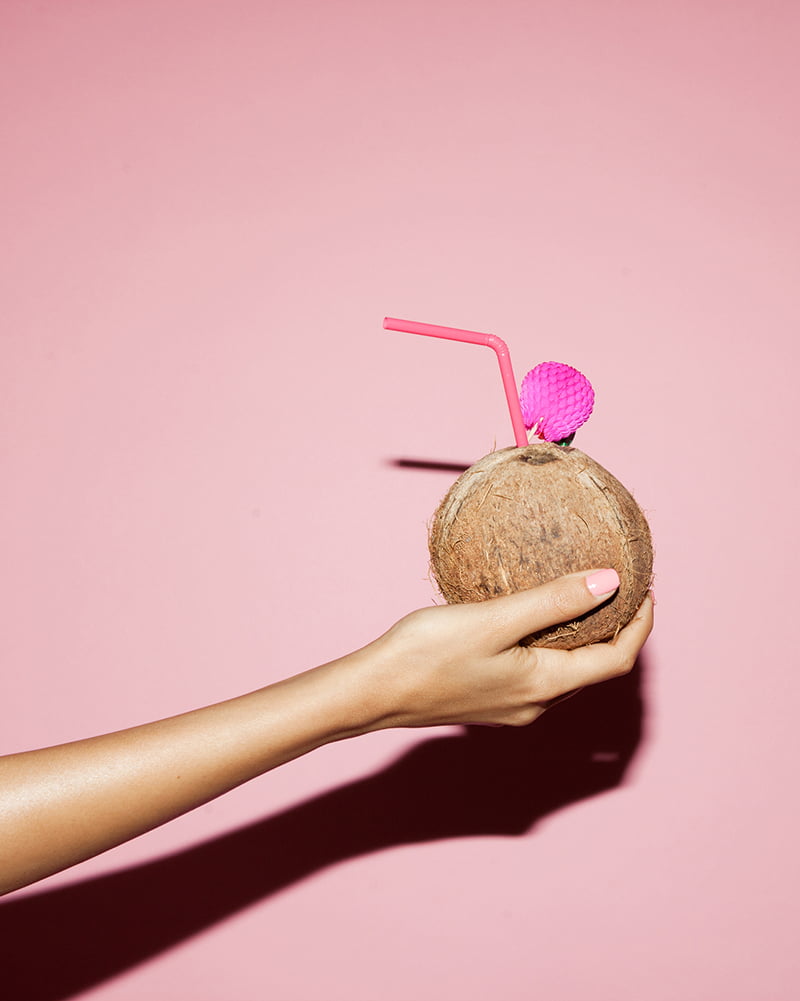 Coconut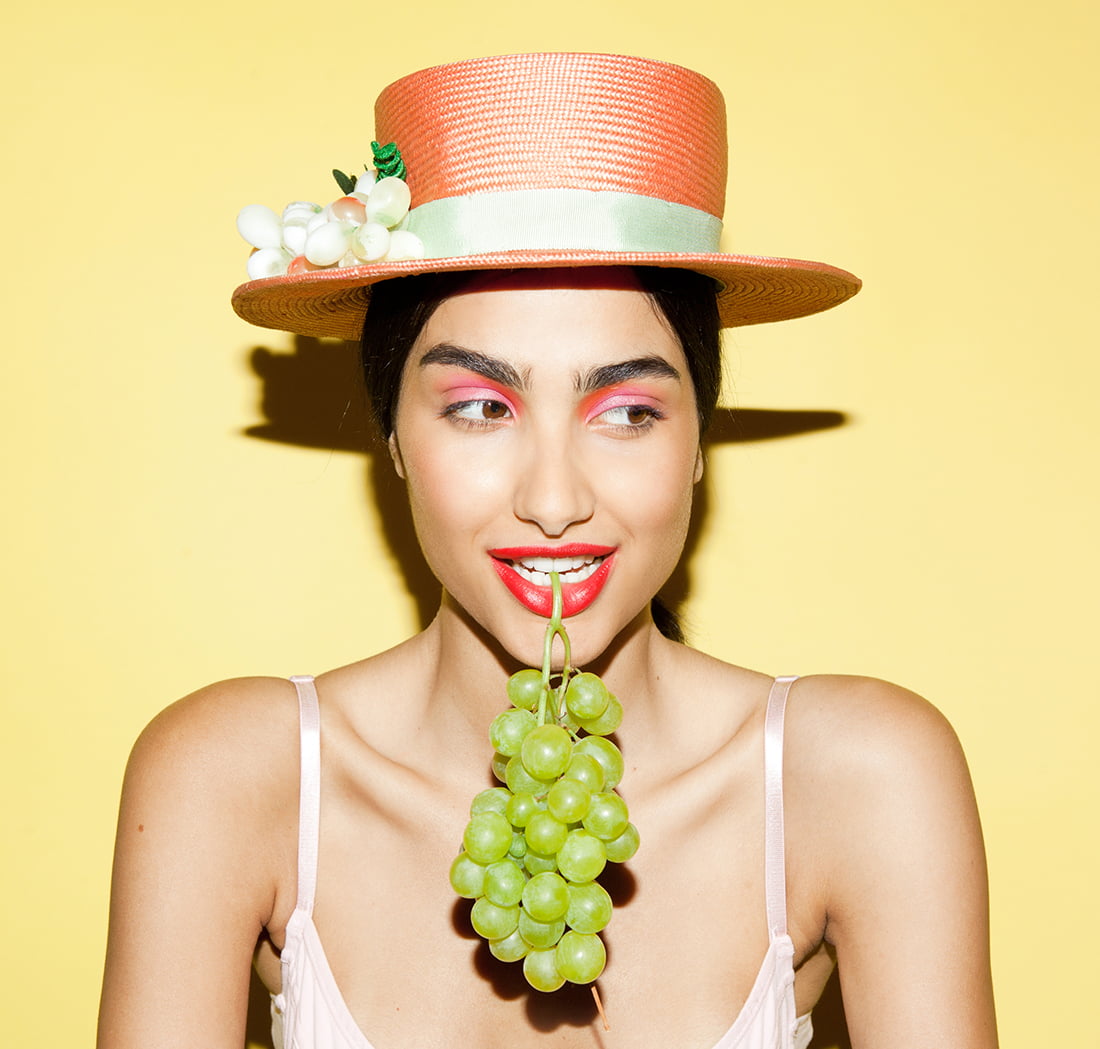 'Teresa Kokomo' boater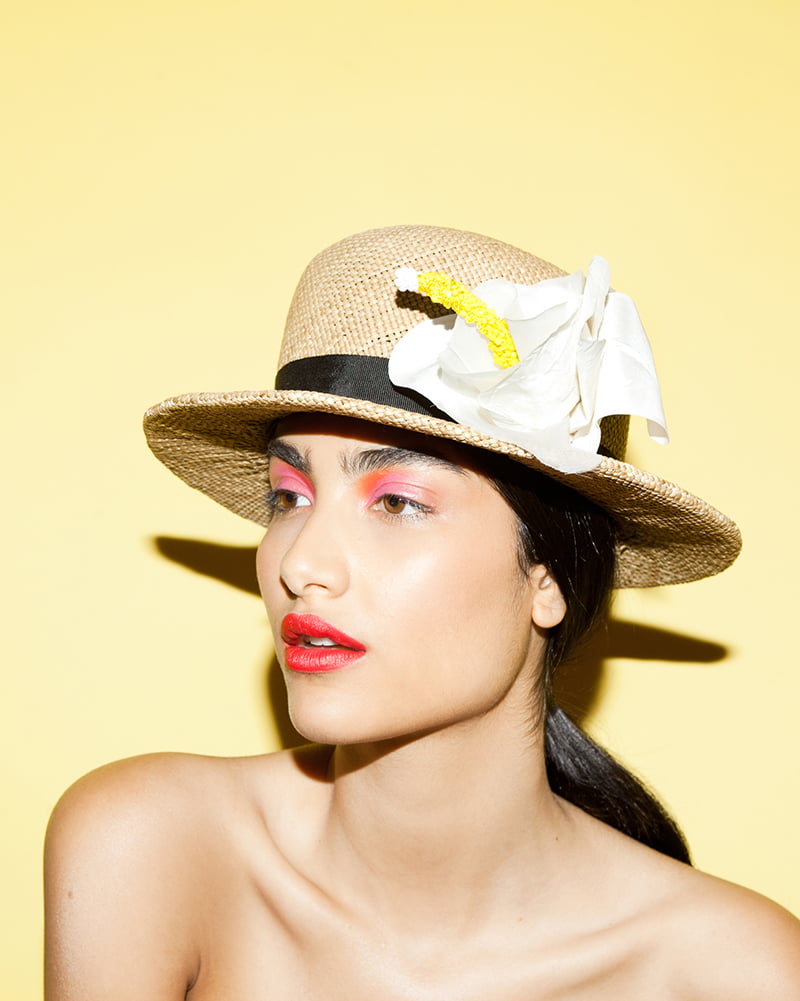 N°11 White 'Hibiscus Lei' hat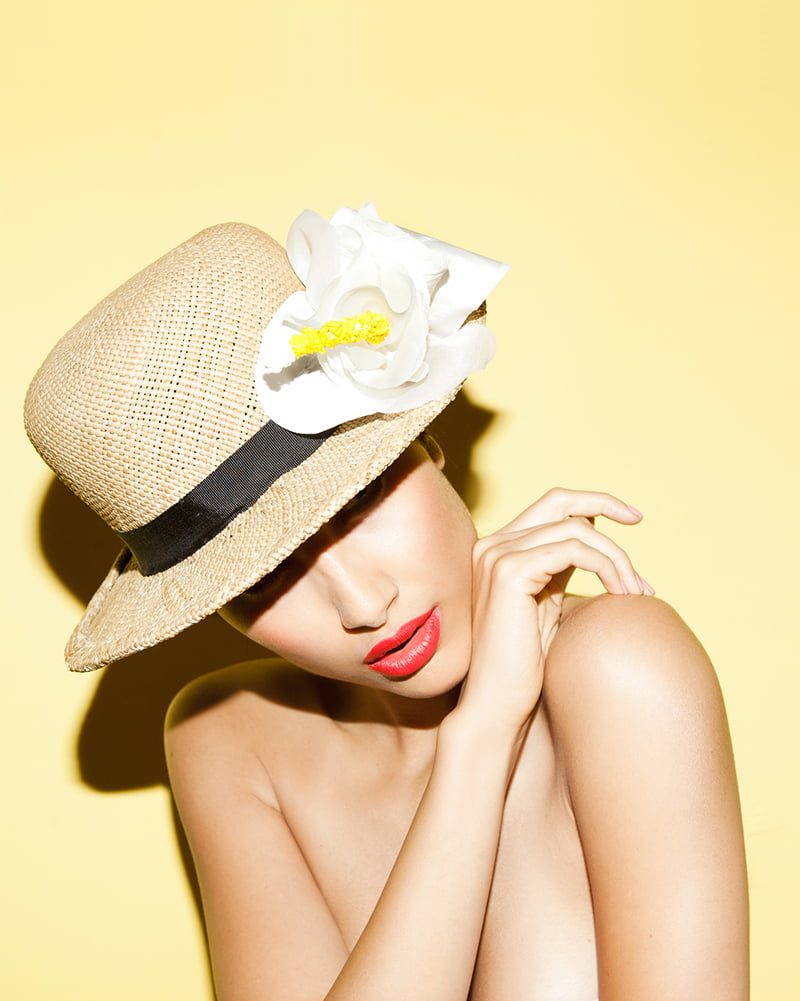 White 'Hibiscus Lei' hat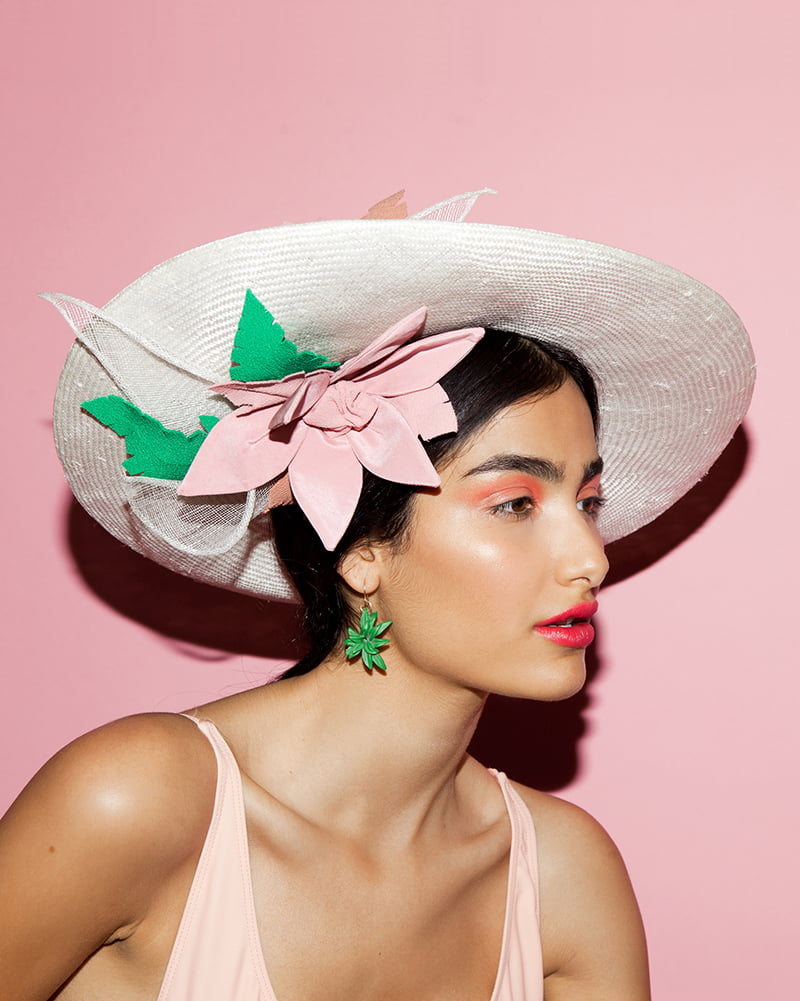 N°15 'Honolulu'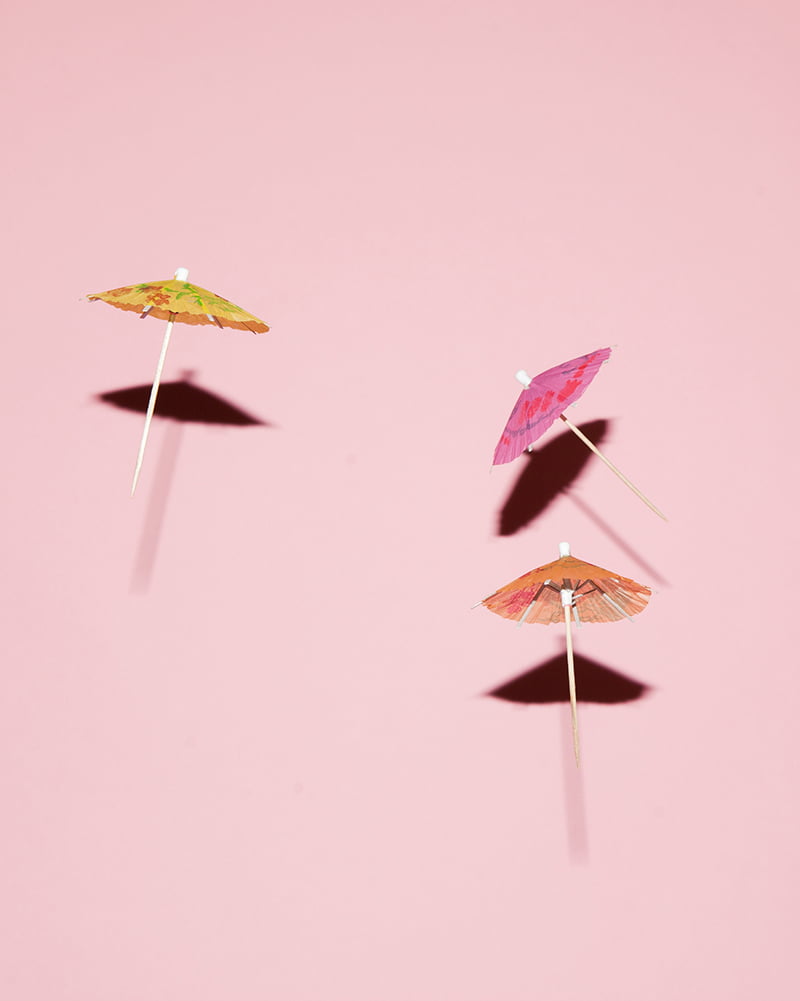 Umbrellas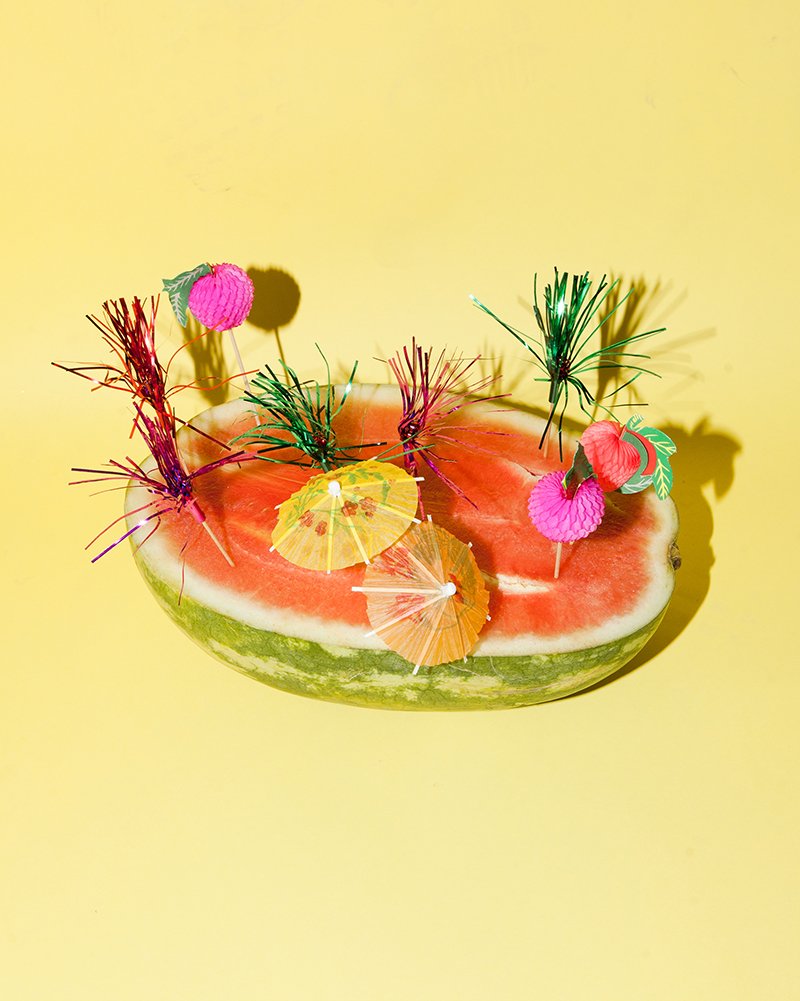 Party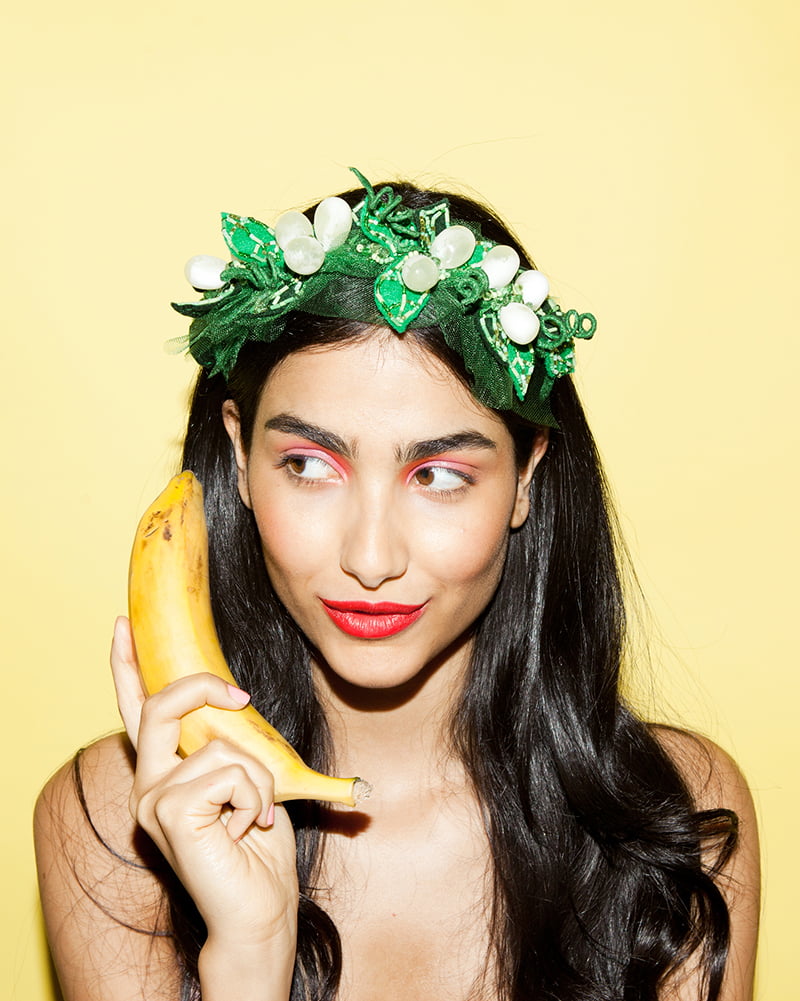 N°17 'Tropic Tiara'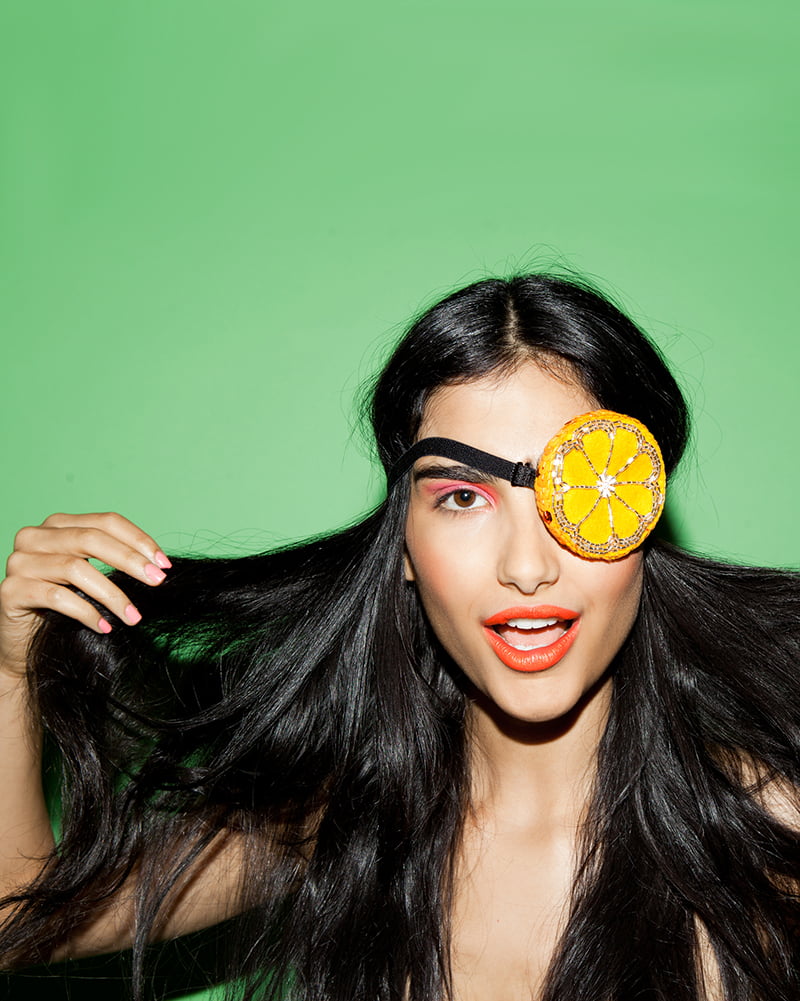 N°19 'Caribian' Eye-patch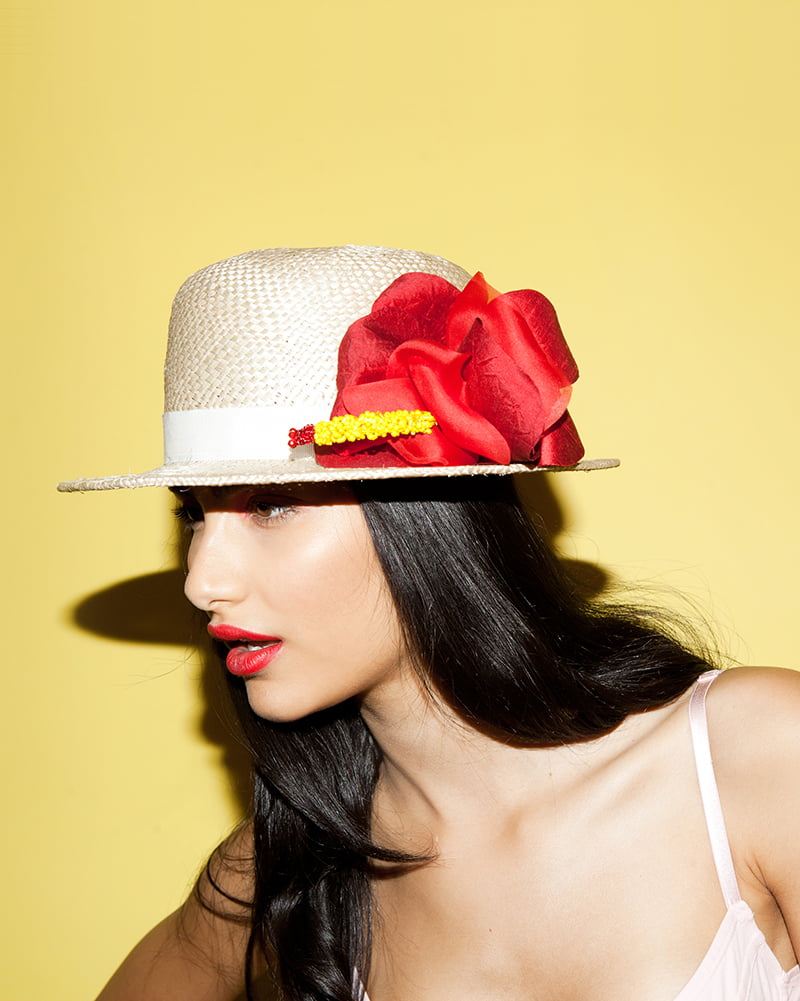 N.20 Red 'Hibiscus Lei' hat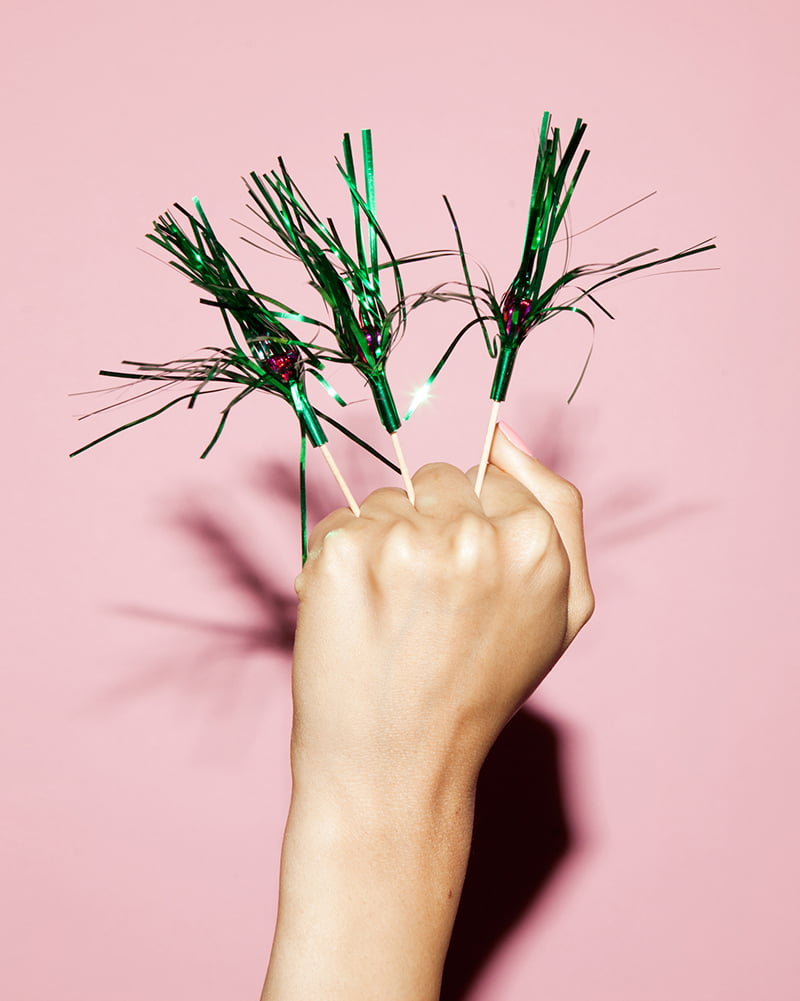 Fun.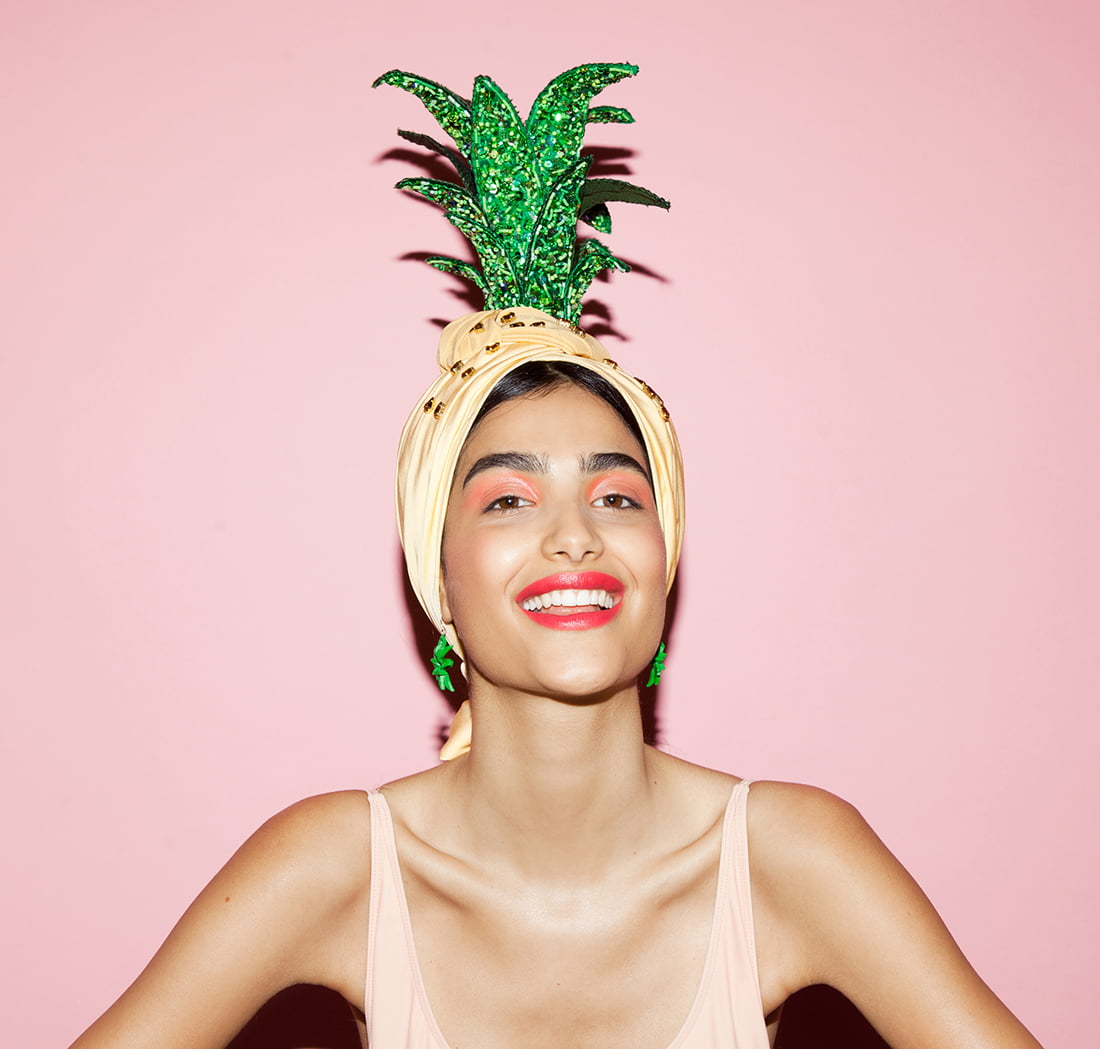 'Pina Colada' Turban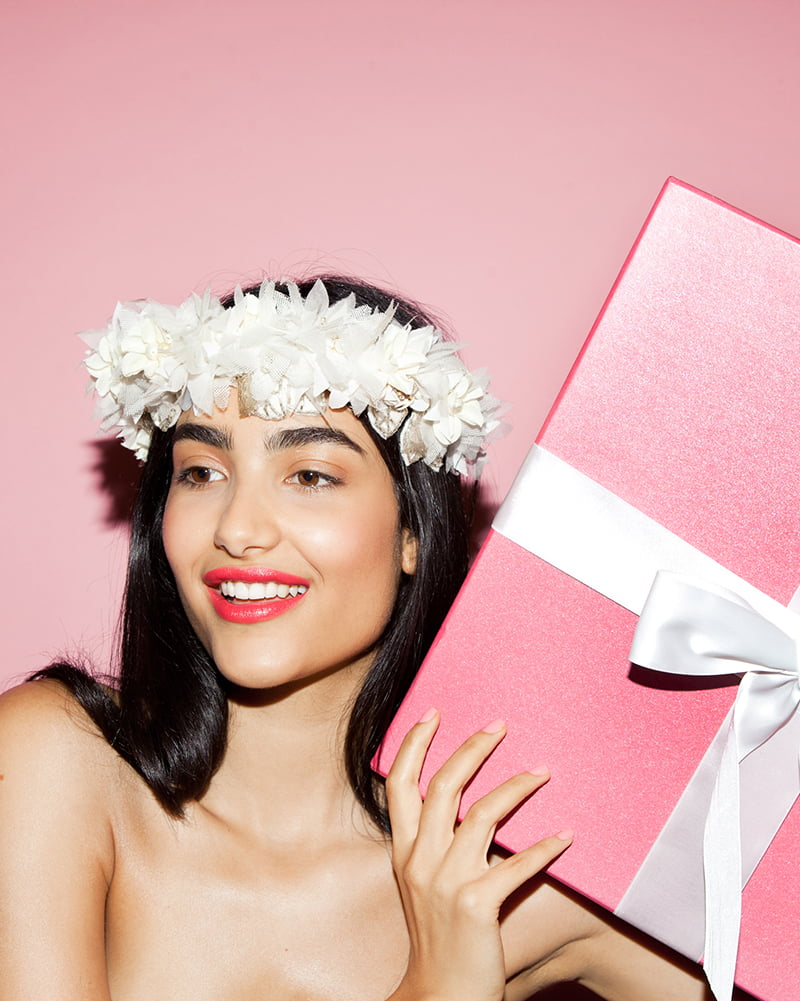 N°22 'Hula Bride'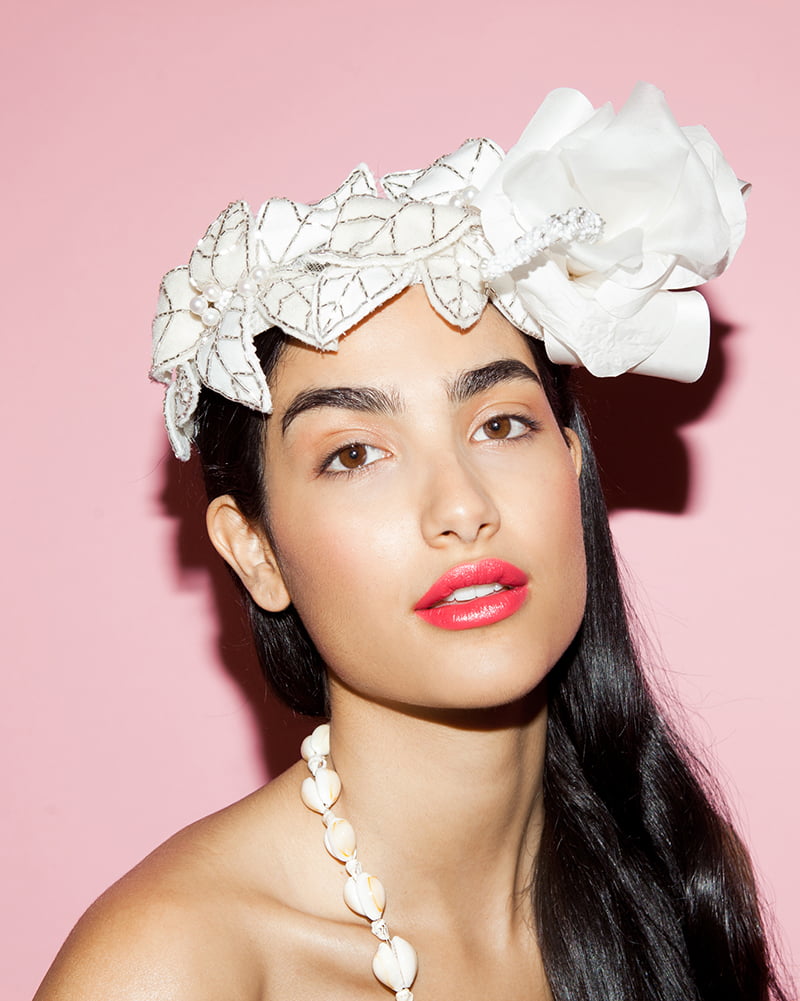 N°23 'Aloha Bride'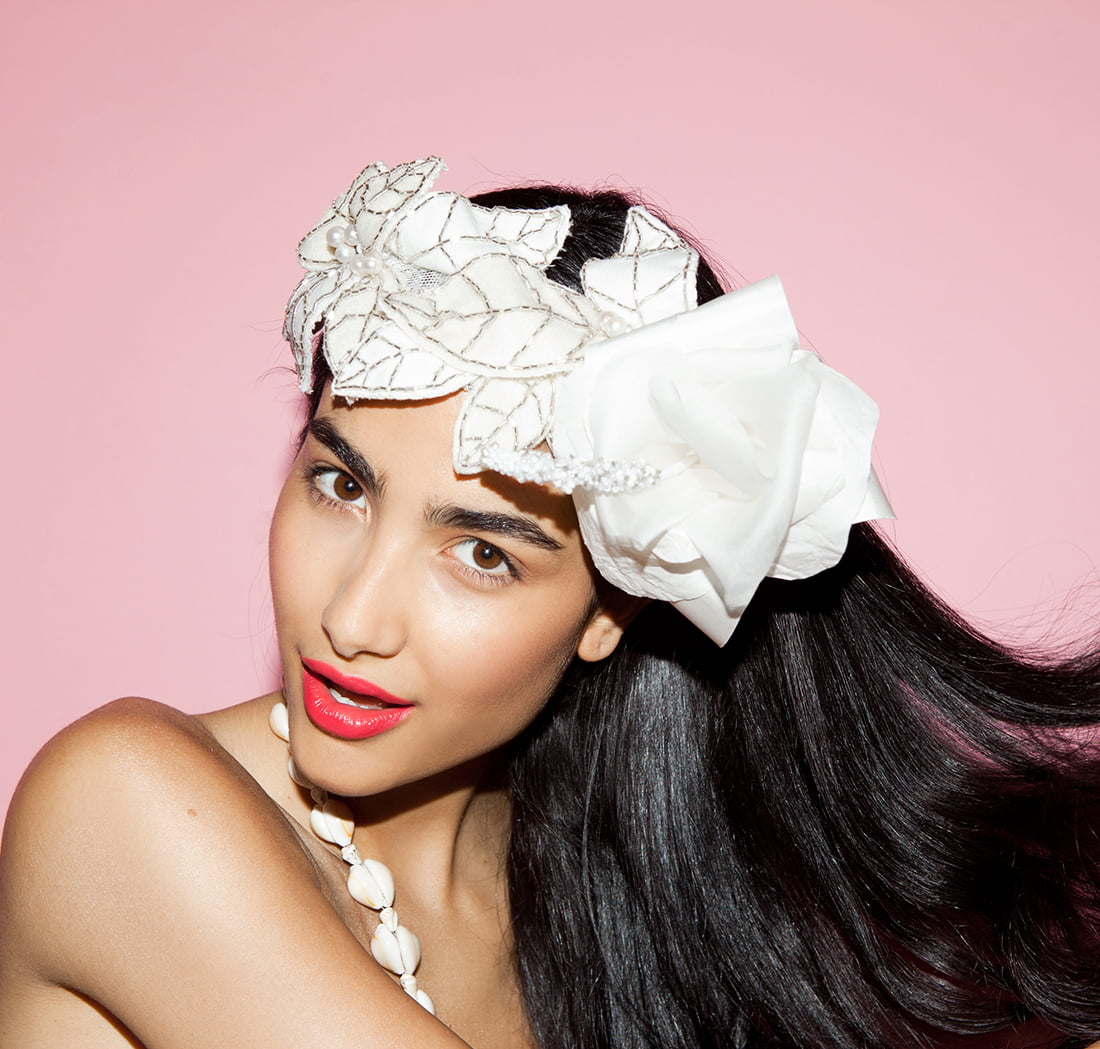 Aloha Bride'
Click edit button to change this code.
ABOUT  "IF YOU LIKE PINA COLADAS" COLLECTION
Memories of an exotic vacation that had never actually happened.
Dreaming of the perfect 'escape' to a tropical island overwhelming with wonderful tropical clichés.
Like the American dream vacation in Hawaii, inspired by the Elvis movie- "Blue Hawaii" and the Beach Boys song "Kokomo" mentioning: "Tropical drink melting in your hand" and "cocktails and moonlit nights".
The collection consists of fun resort-like hats and head pieces, for day and evening, capturing the essence of this paradise. There are straw hats, silk turbans, Hibiscus headbands and floral silk tiaras, with rich bead and sequins embroideries.
Although probably unreal or fantastic or….. far as it may be from reality, the cliché images woven together create an experience: coconut trees, little umbrellas in your drink,  clear waters, white sand, pineapples, hula dancing and flower garlands.
So do YOU like Pina coladas?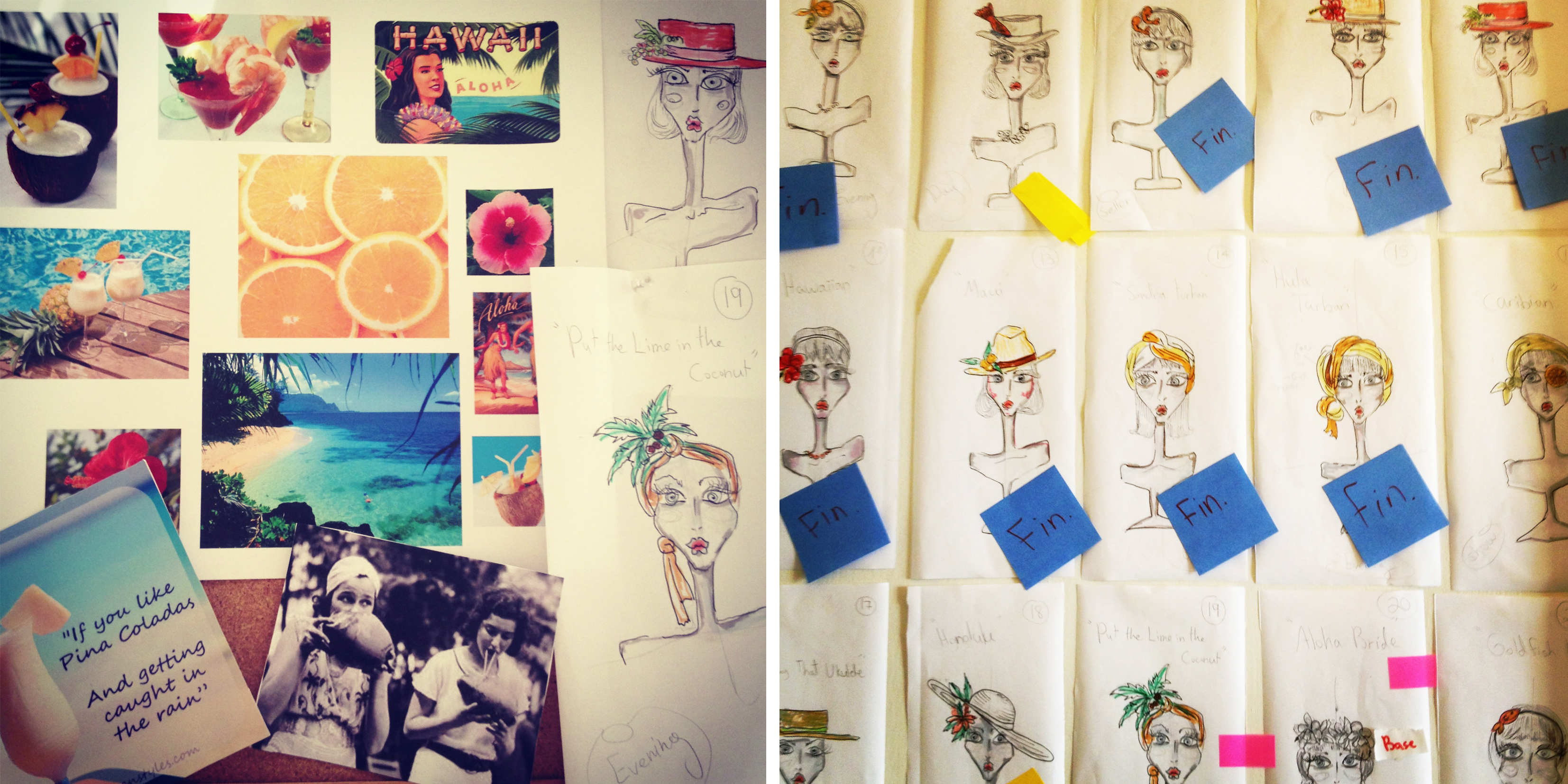 Credits:
Photography: Asaf Einy
Stylist and Art Director: The Visionary – Natasha Nataly Izchucov
Hair, Make-up & spirit: Dana Kfir
Super Model: Sarah Eller
Queen of the Set: Natasha Nataly 1.25 Izchucov
Production Guidance: Maayan Goldman
Marketing Management Support: Chen Cohen
literary Consultant: Danna Yarzin
Graphic Design: Nitzan Friedman
Legal Adviser & muse: Yael Plitman
House Model & Chef: Ran Brauner