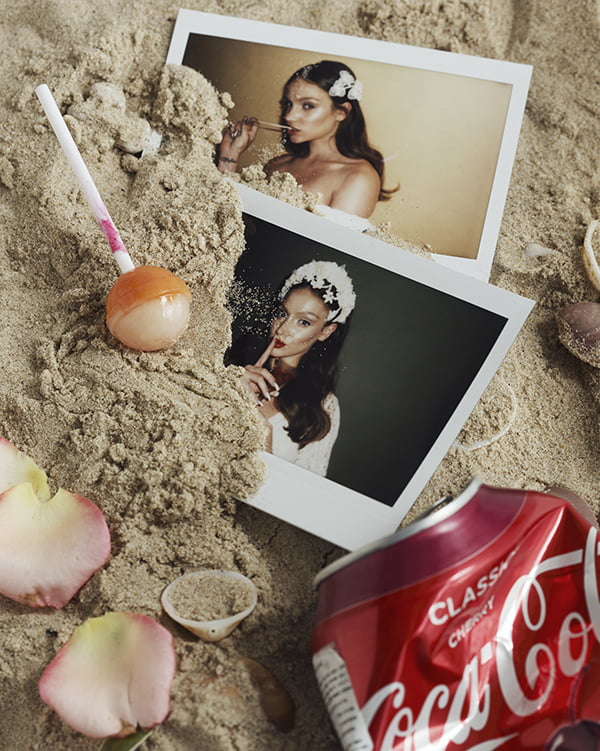 'High By The Beach'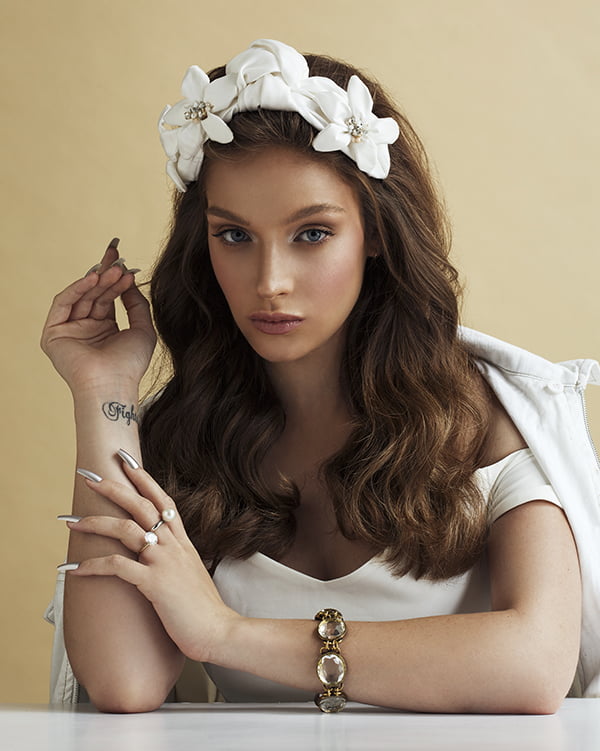 'Paradise'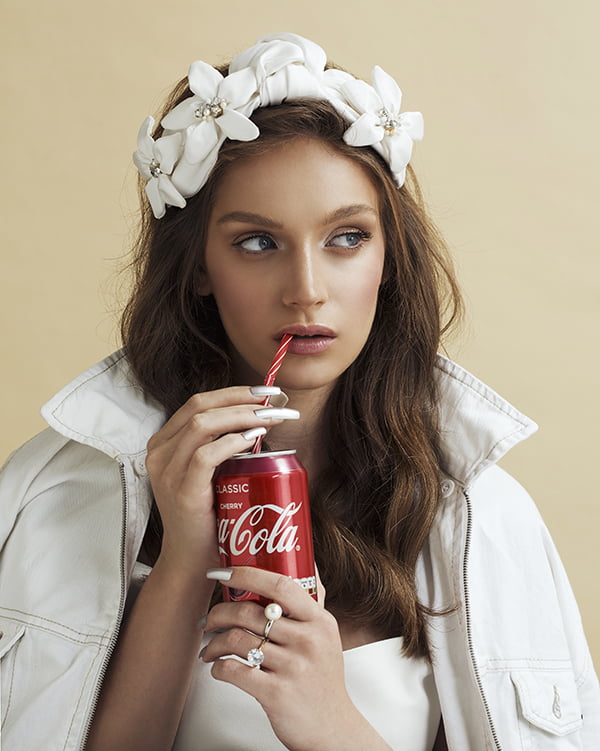 'Paradise' – detail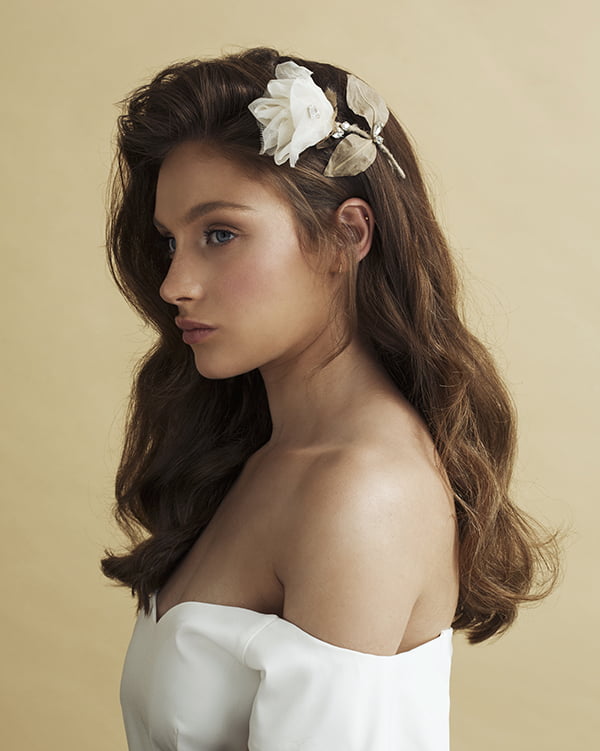 Petit 'Single Rose' comb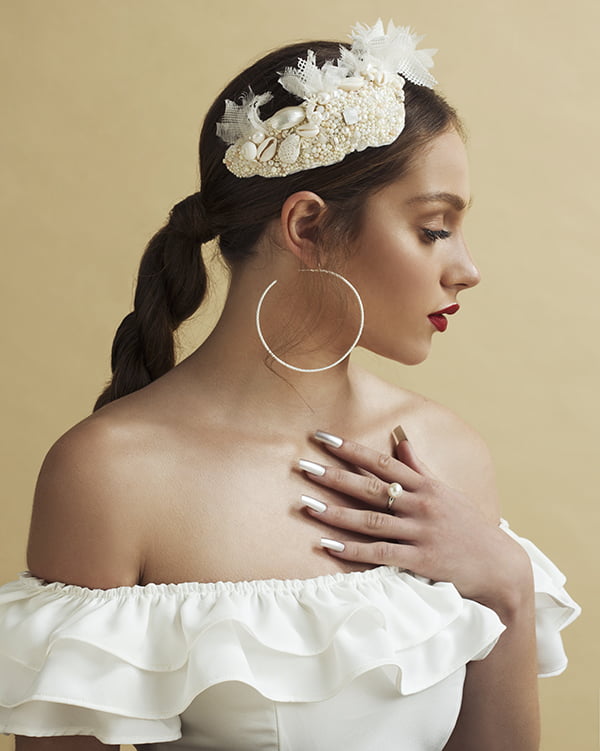 'Sandie's Beach'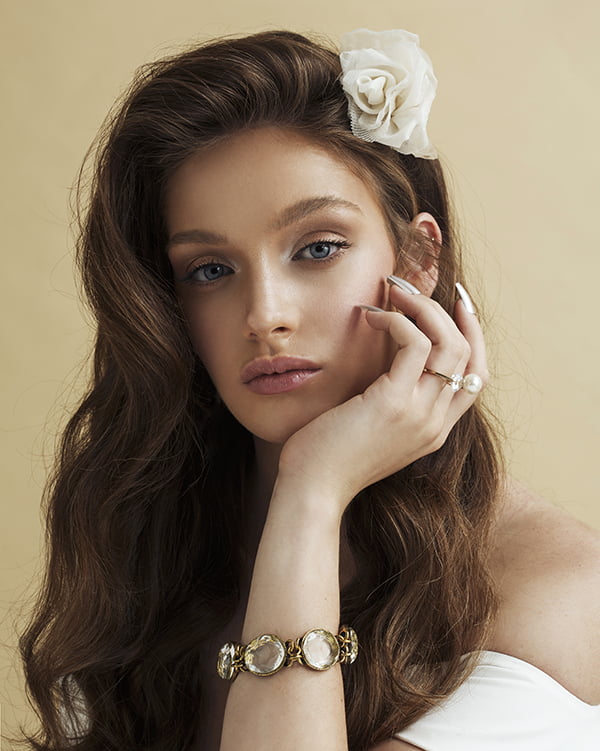 Petit 'Single Rose' comb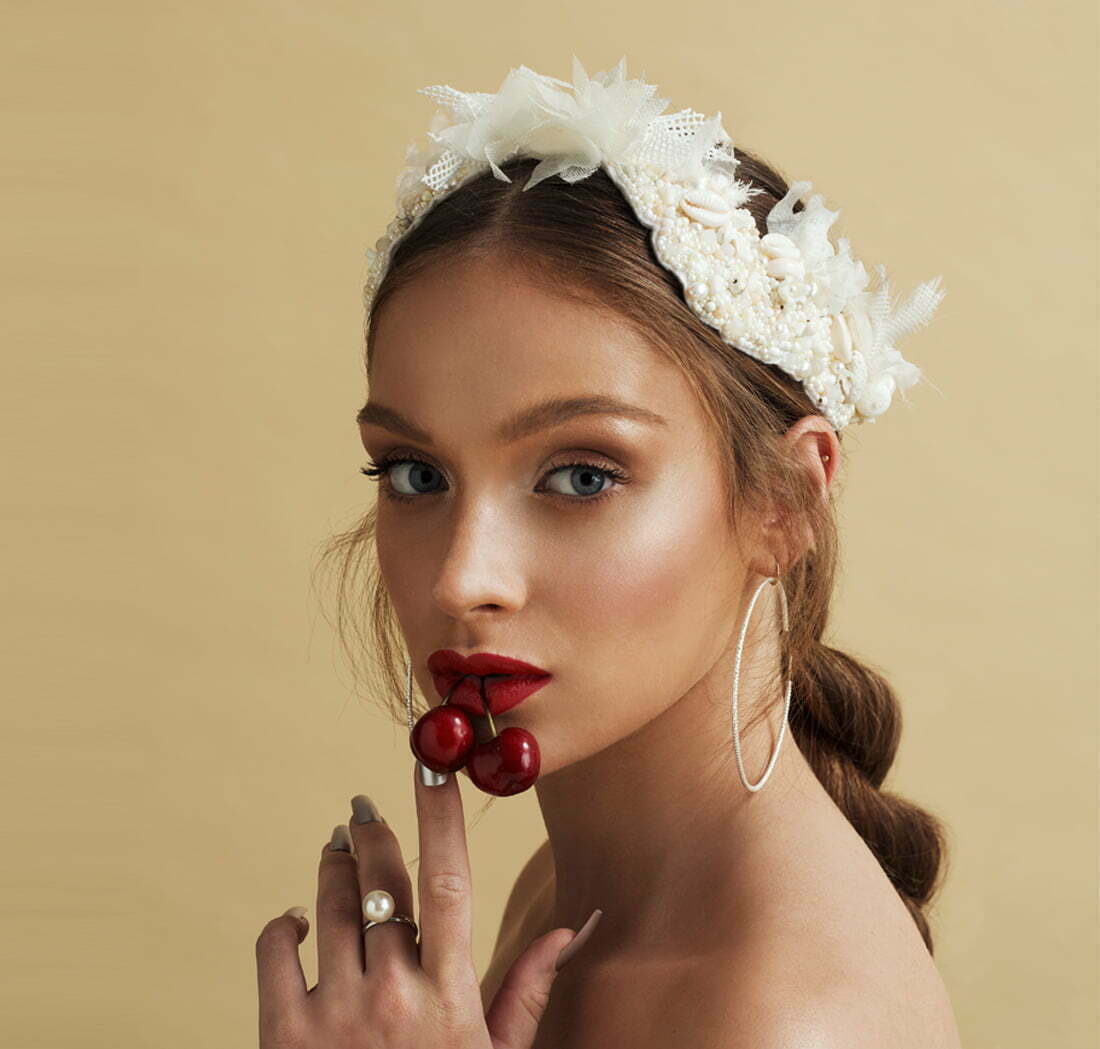 'Sandie's Beach'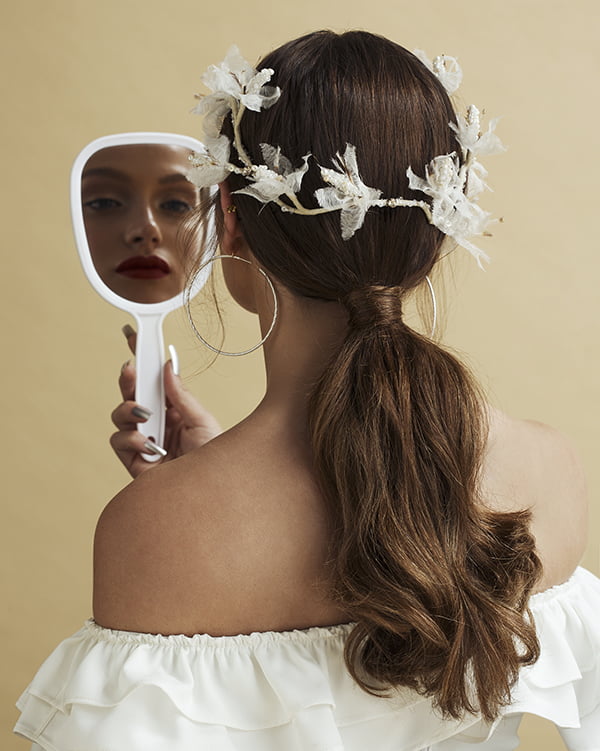 'Flirty Flowers' Back piece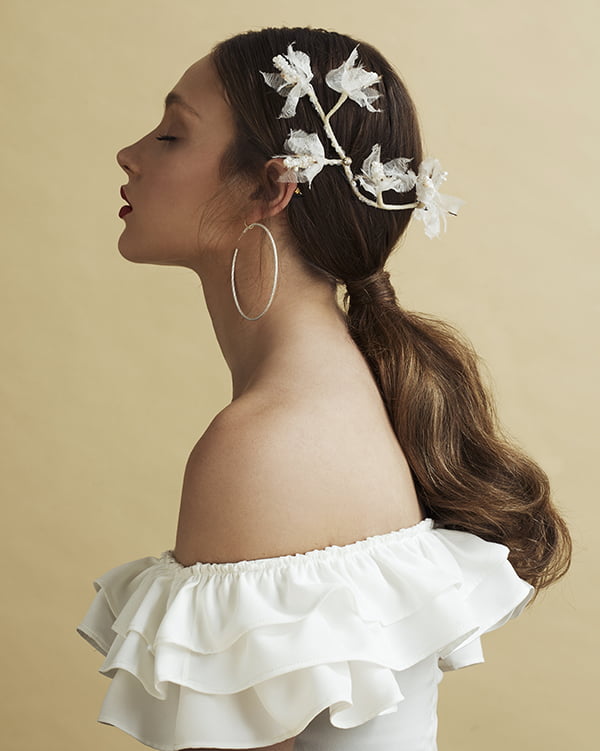 'Flirty Flowers' Back piece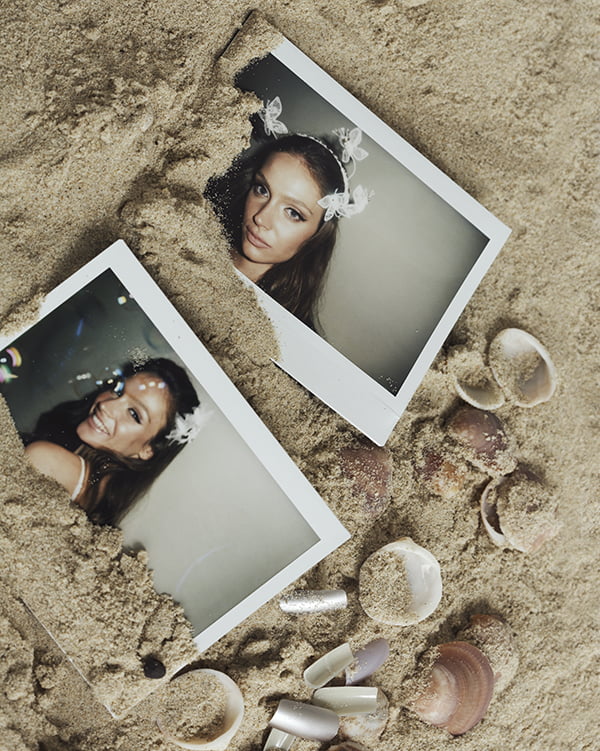 Beach-life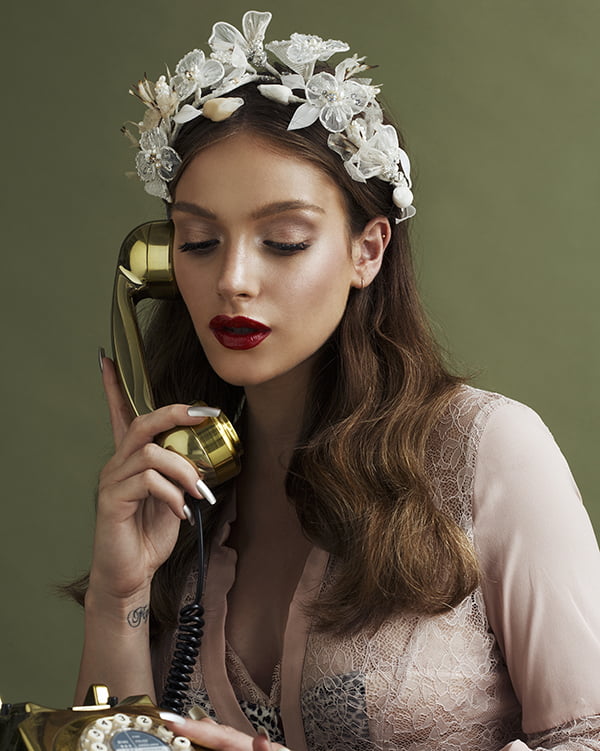 'Remember Me' Headpiece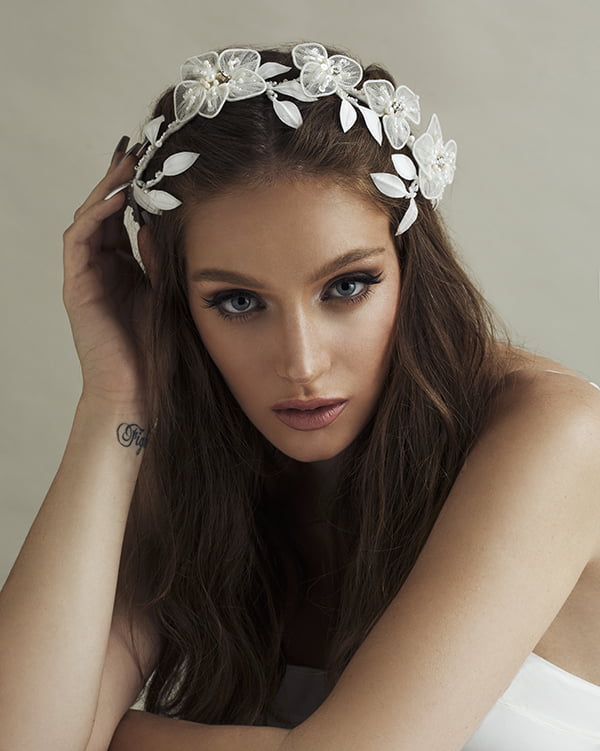 'Swayin'  Headpiece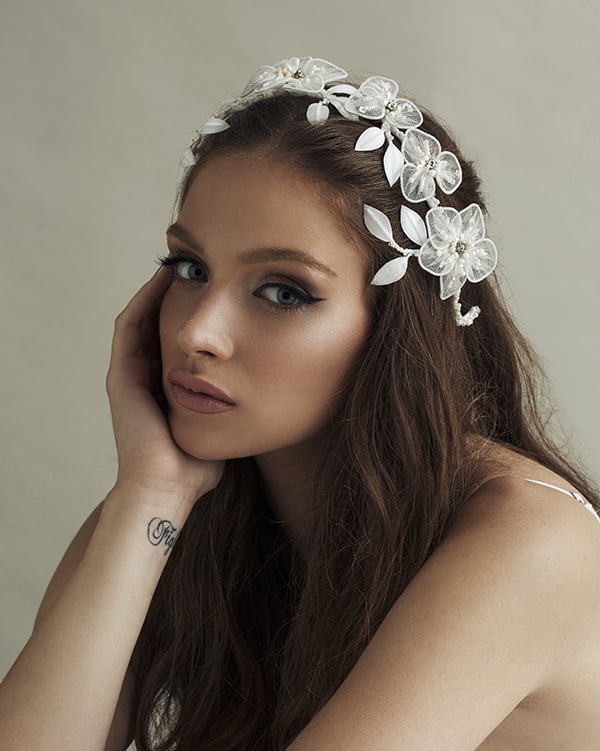 'Swayin'  detail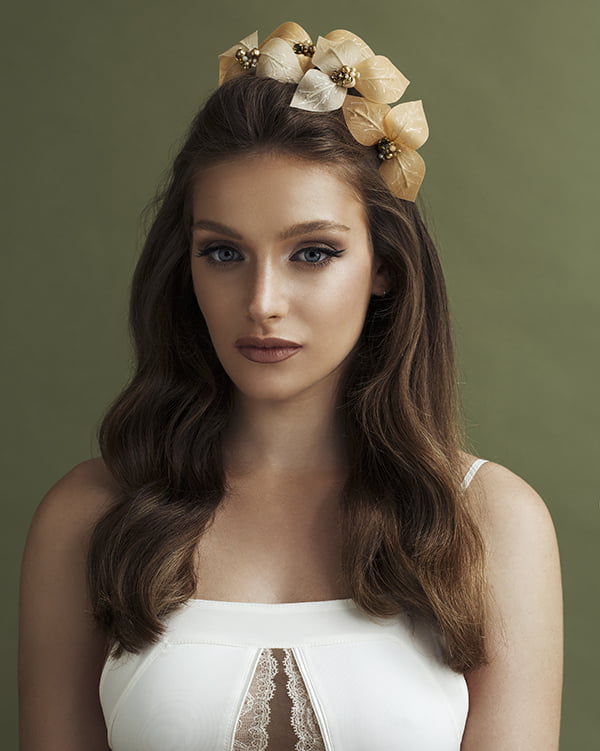 'Malibu' – Bougainvillea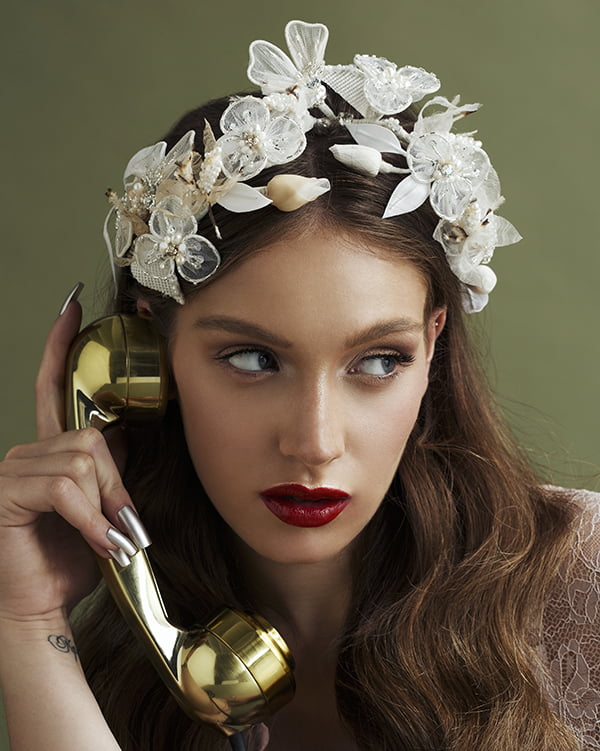 'Remember Me'  – detail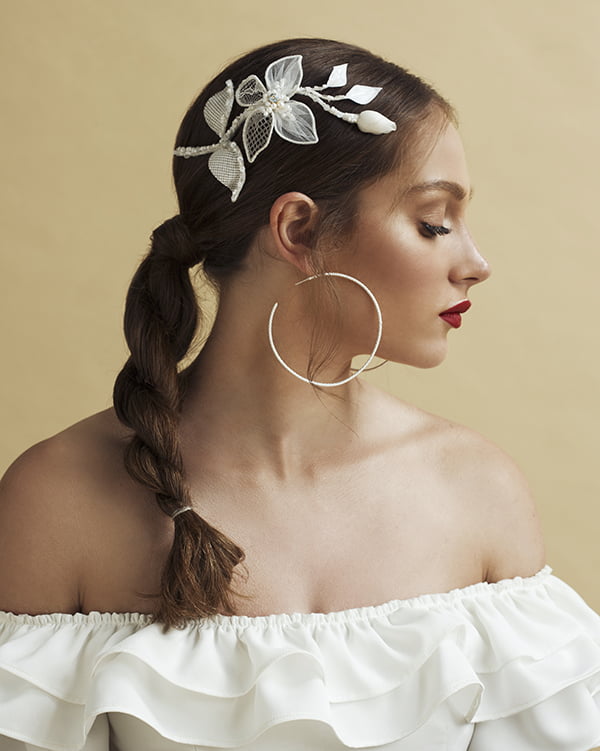 'La Jolla' Piece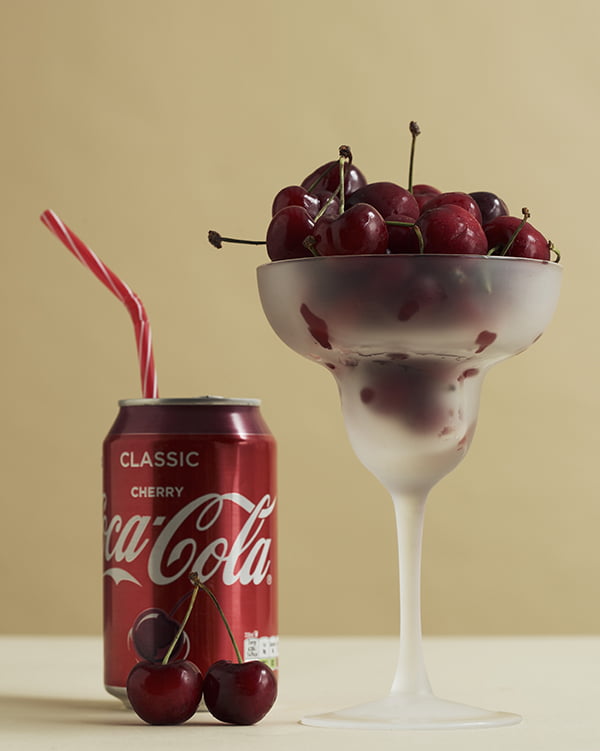 Cherrycola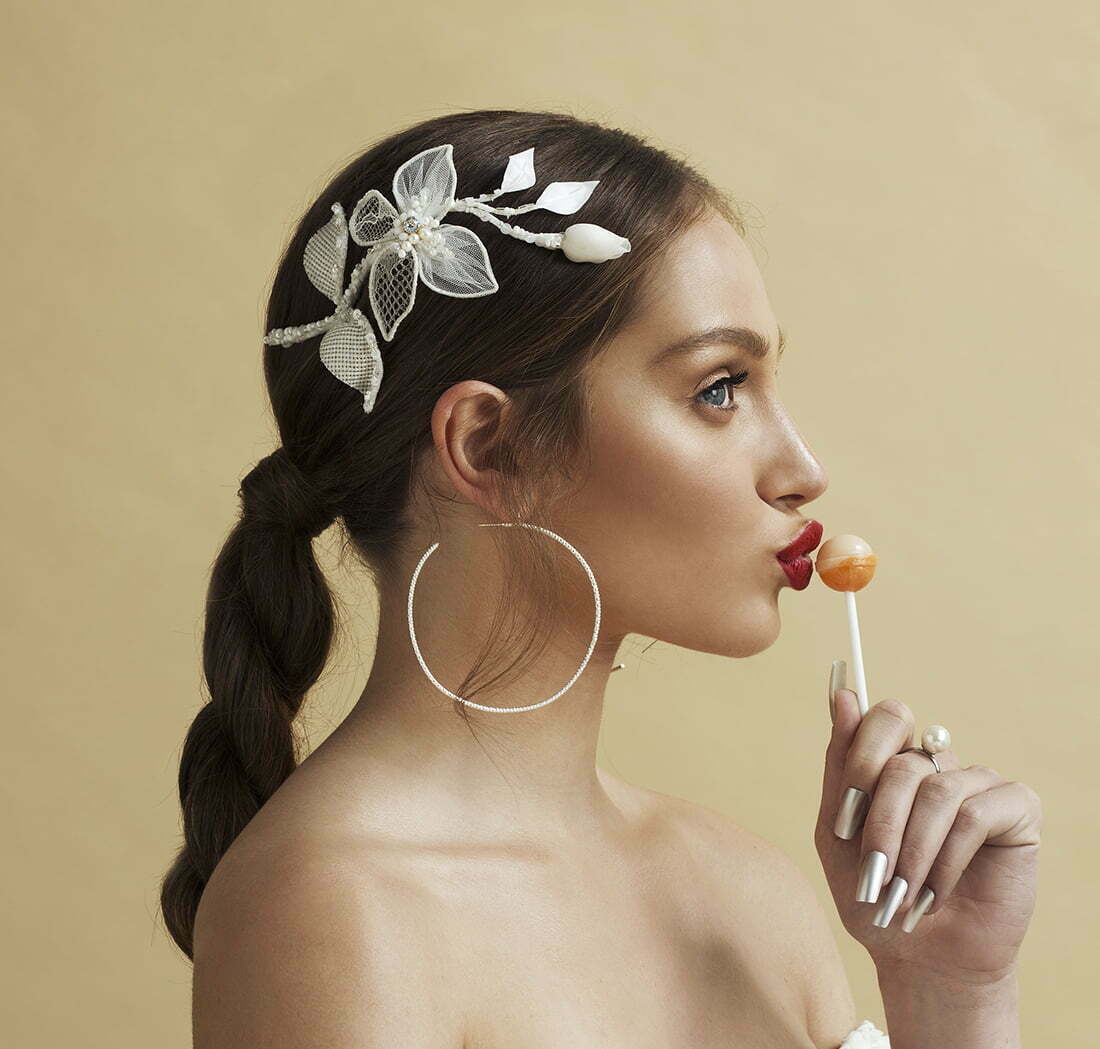 'La Jolla' detail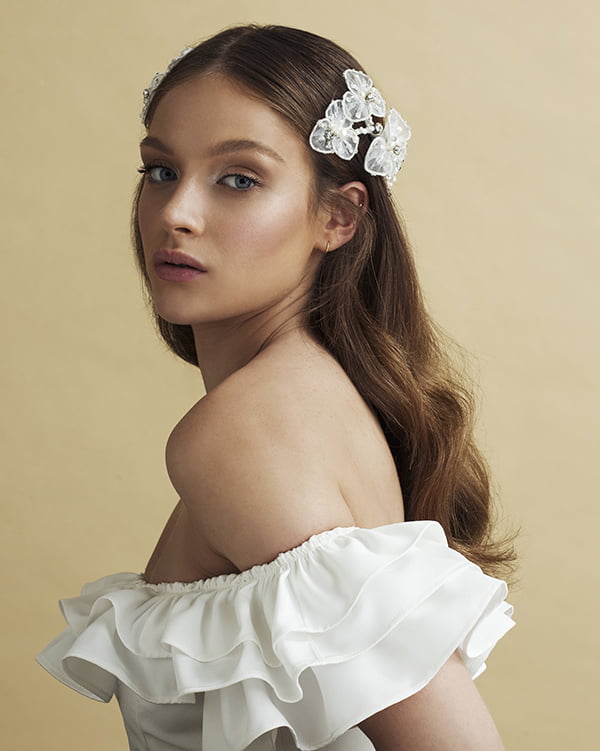 'The Bestest' Back piece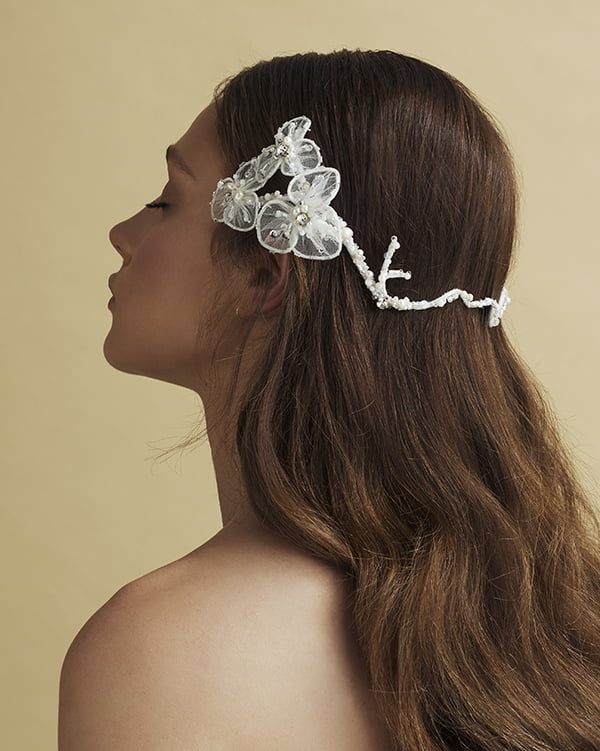 'The Bestest' – detail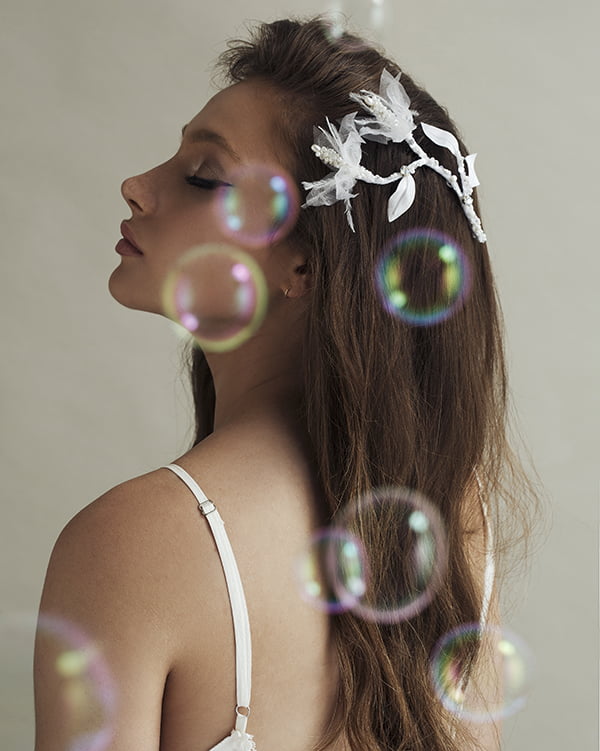 'Petit Flirty Flowers' Comb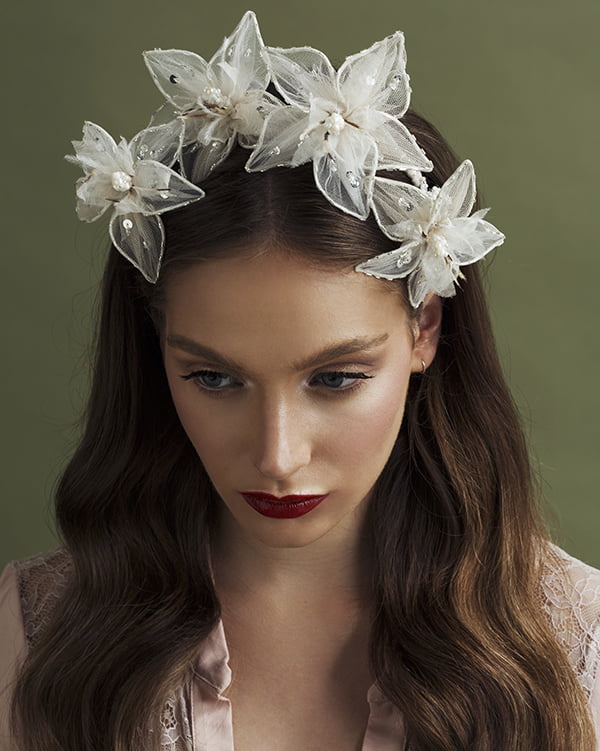 'Starlit' Headpiece – detail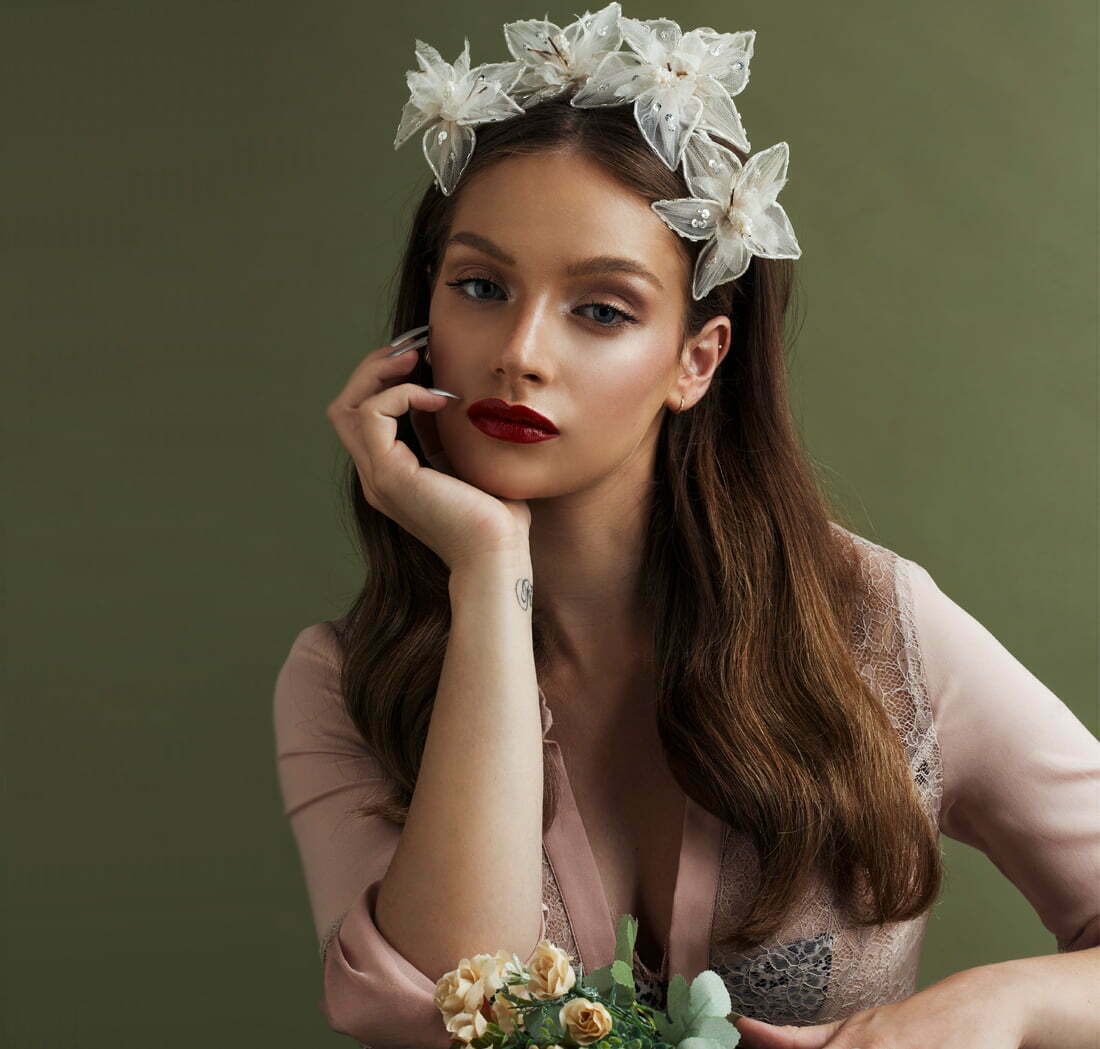 'Starlit' Headpiece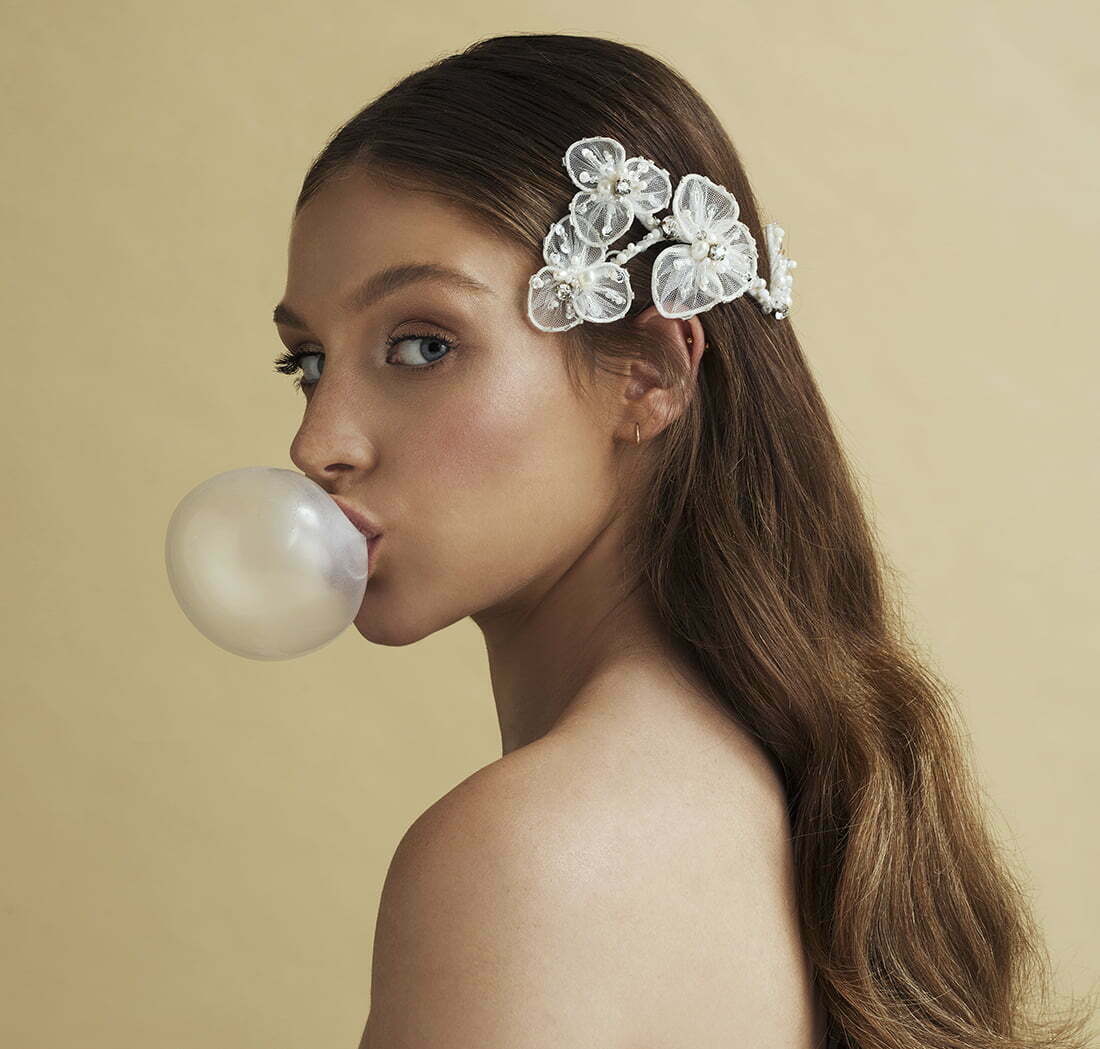 'The Bestest' Back piece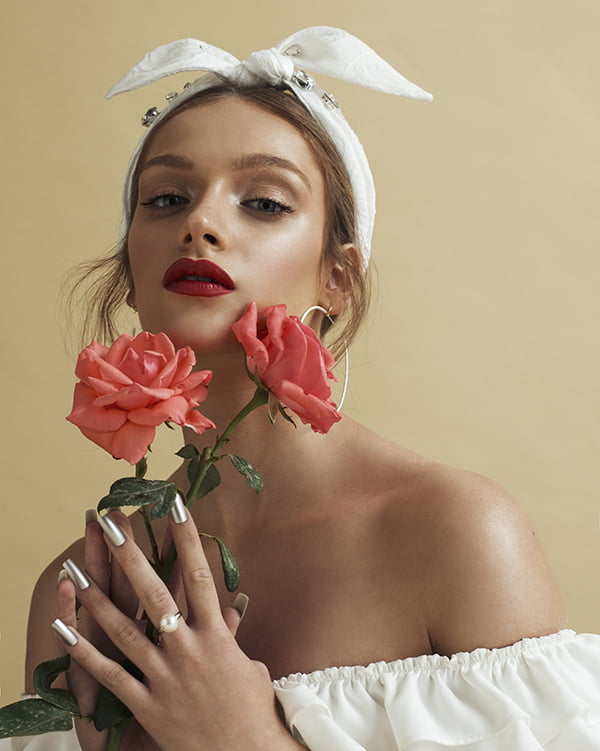 'Carmel'  TurBand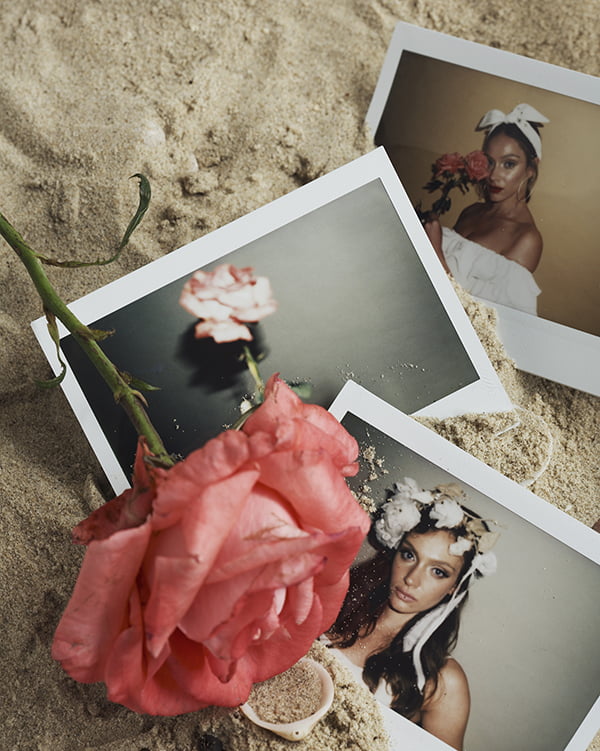 'High By The Beach'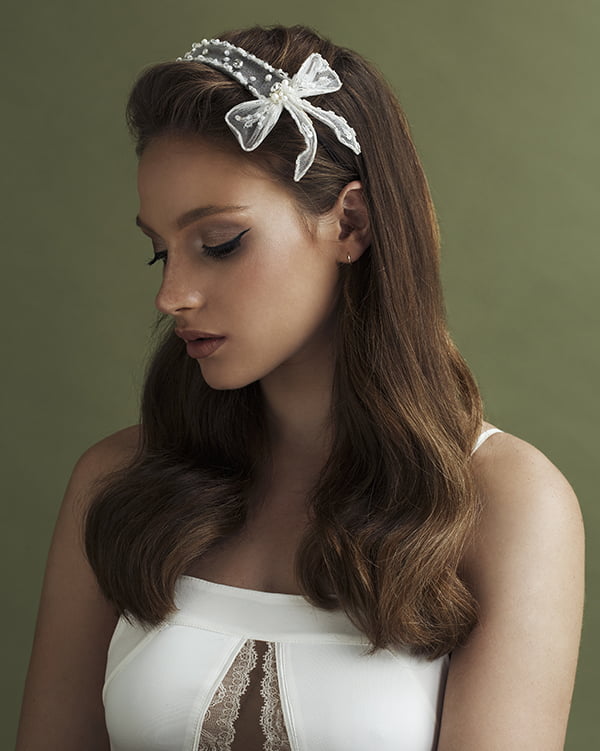 'Just Us' Headband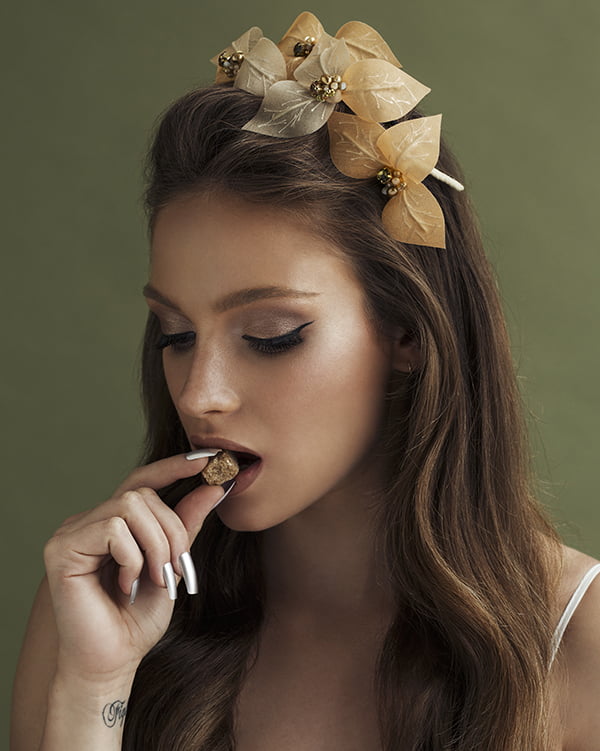 'Malibu' – Bougainvillea deteil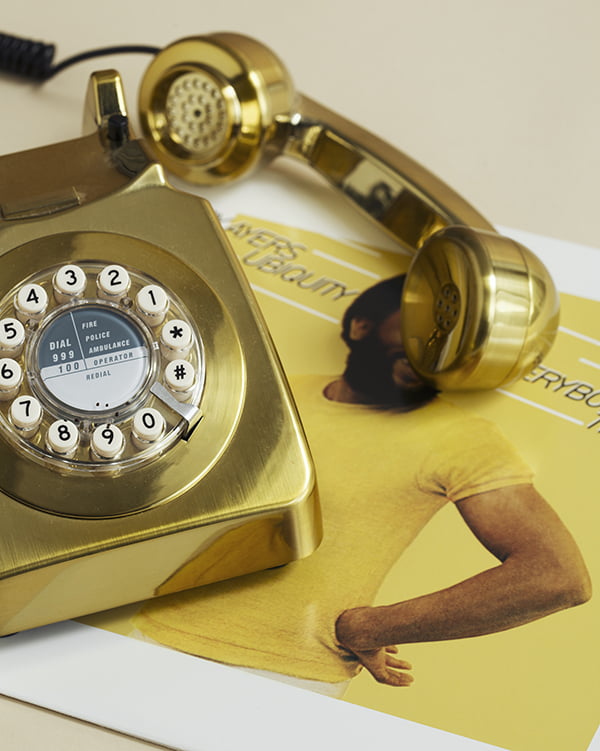 Telephone Line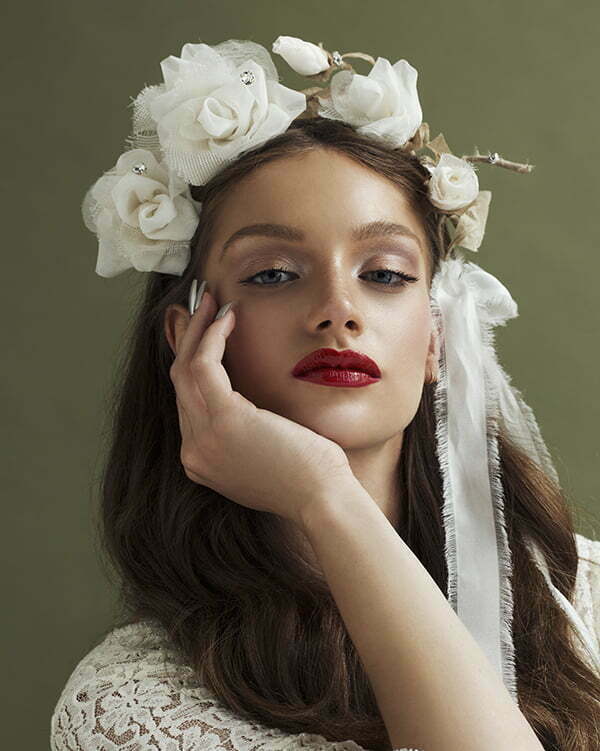 'Big Dreams' Rose Crown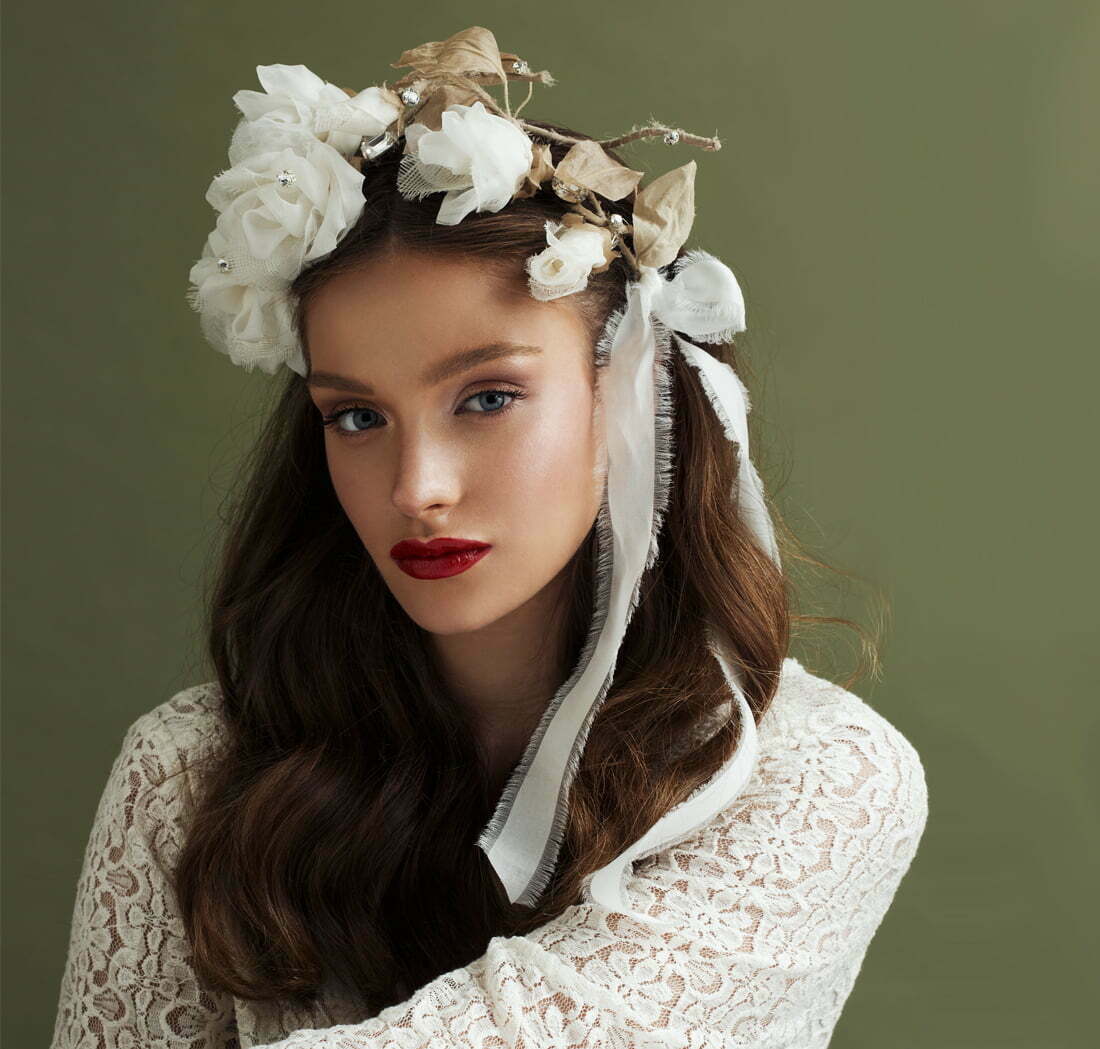 'Big Dreams' Rose Crown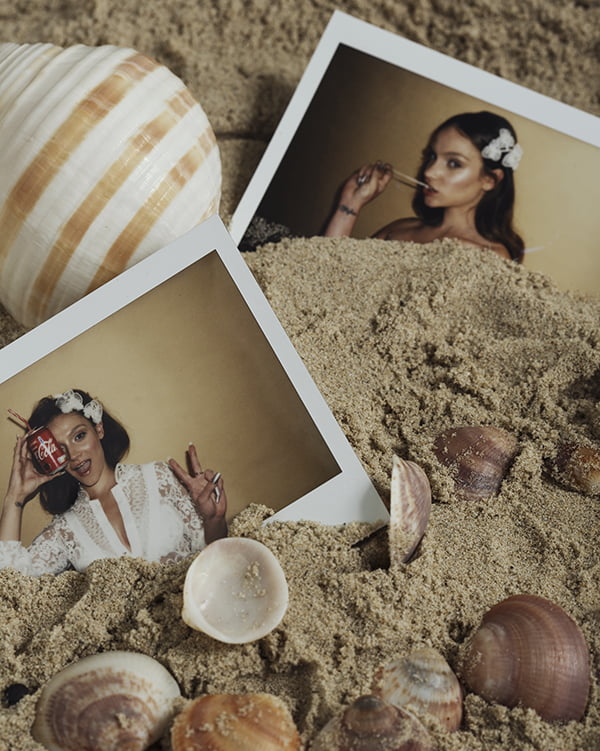 'High By The Beach'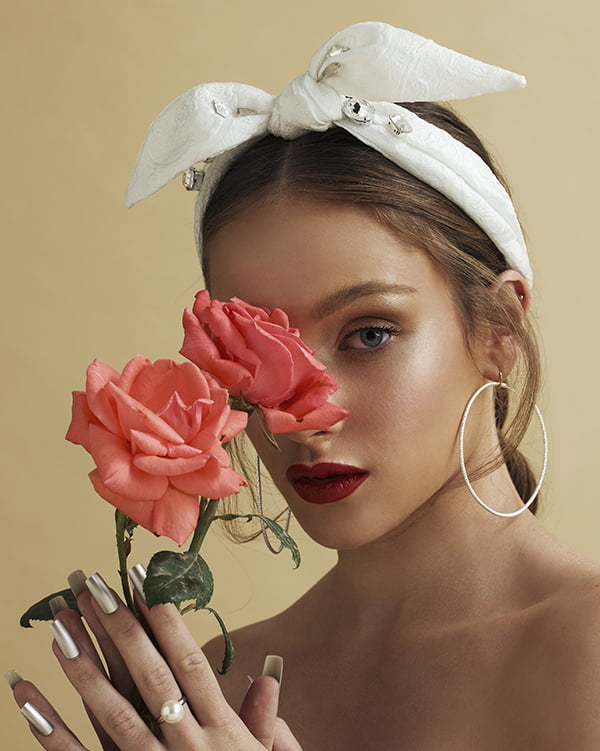 'Carmel'  TurBand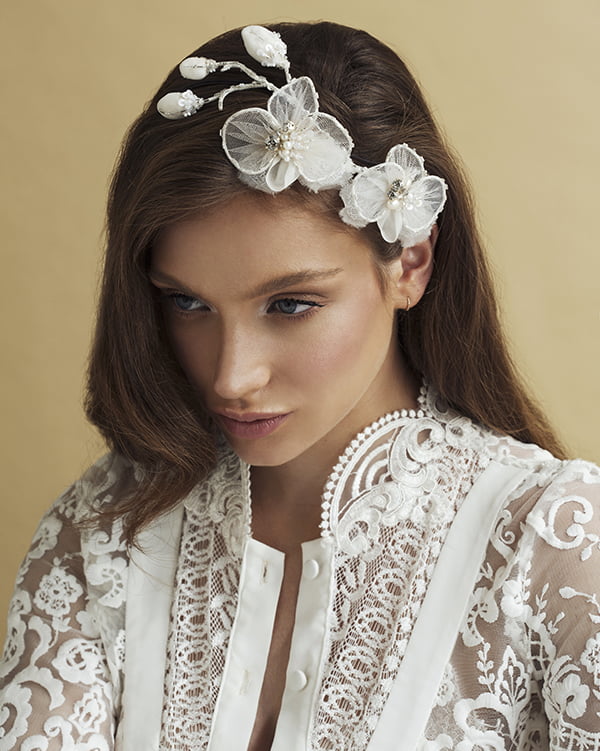 'Orchids forever' headband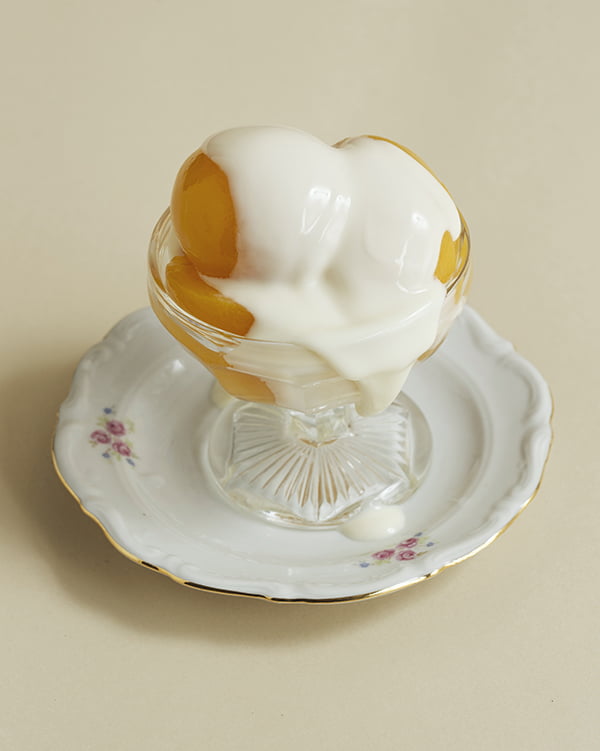 'Peachy'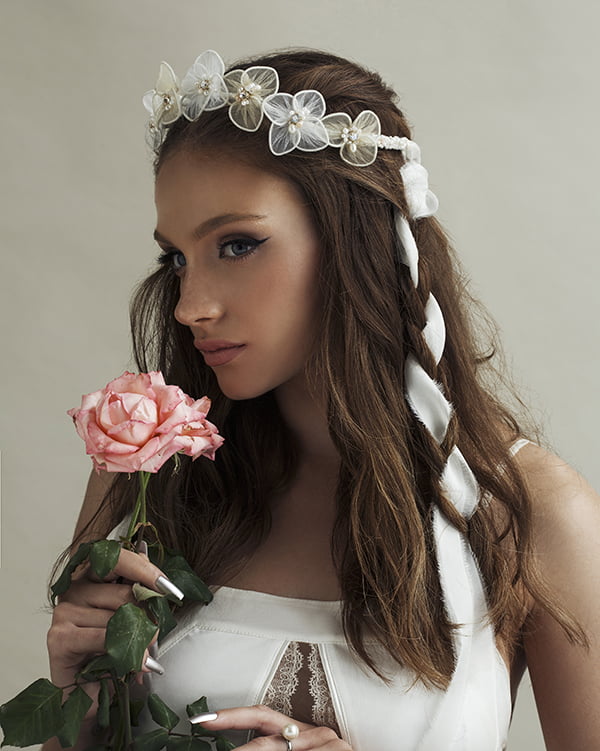 'Forever Wild' flower crown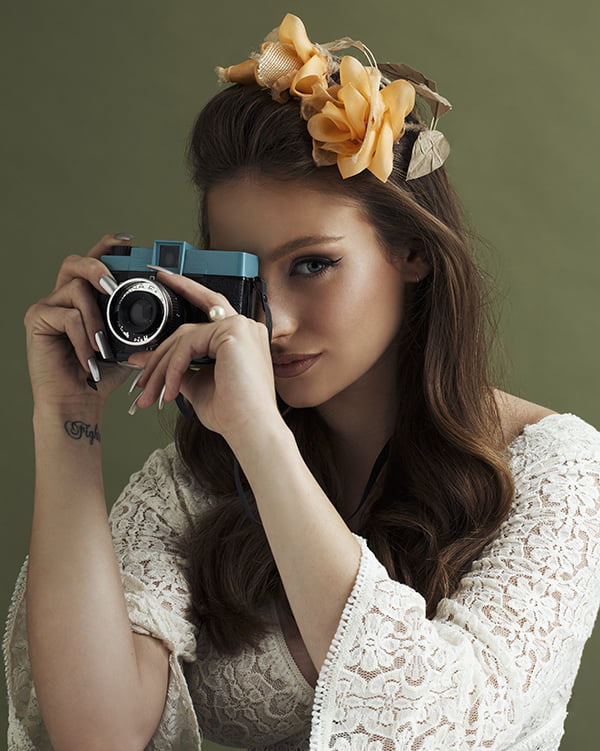 'Monterey'  Rose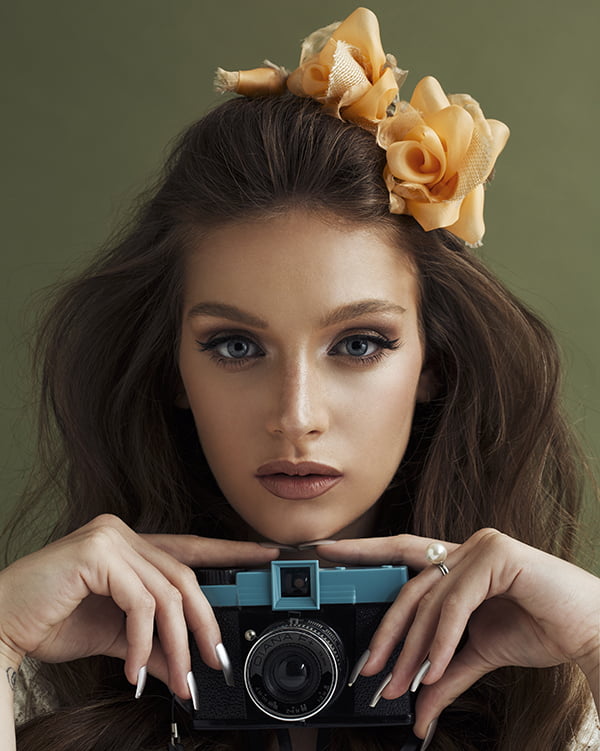 'Monterey'  Rose – detail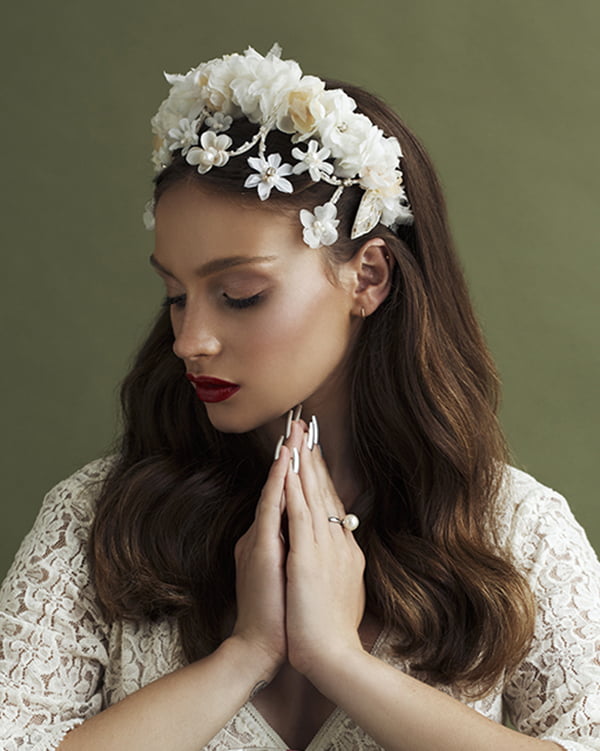 'Like True Love' – detail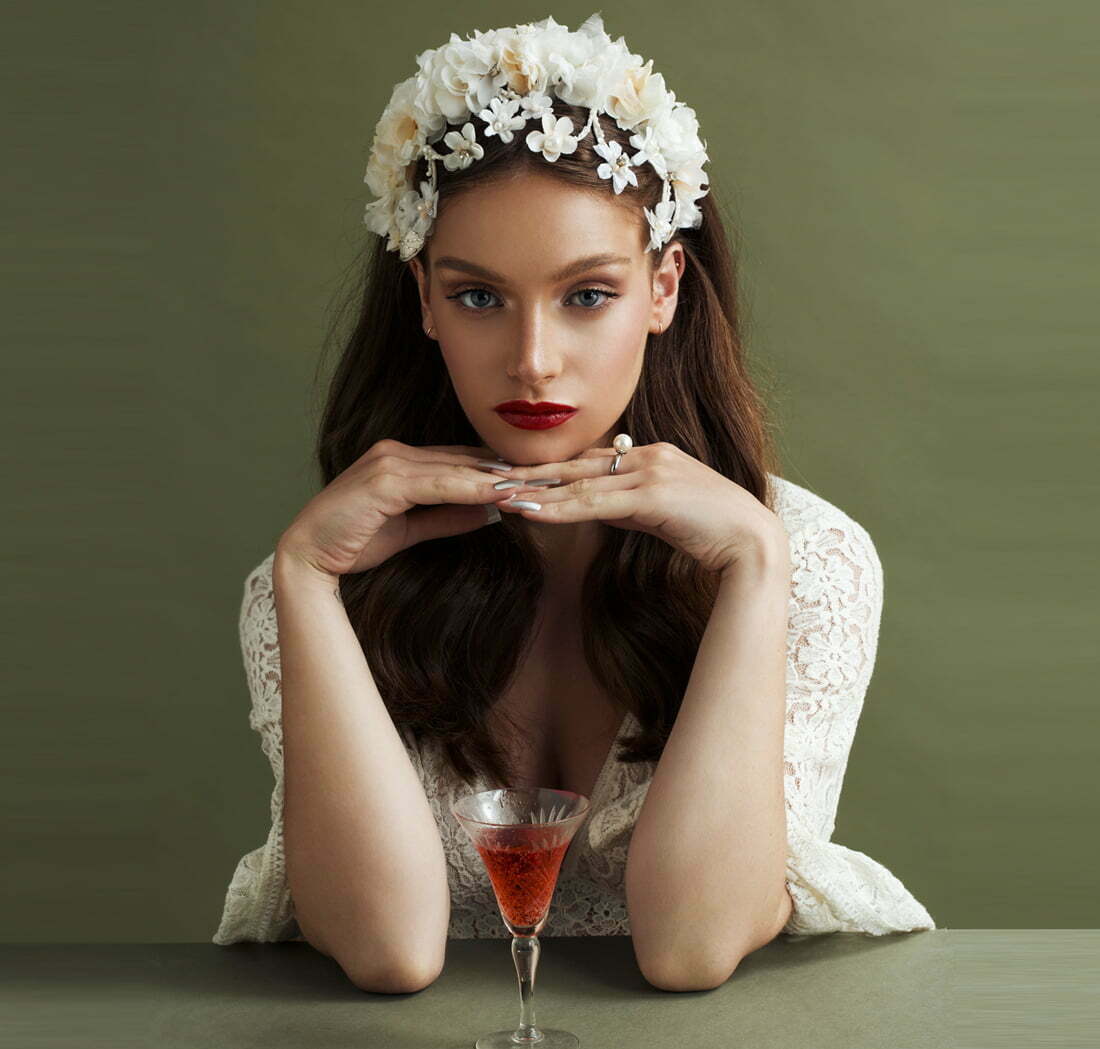 'Like True Love' – Headpiece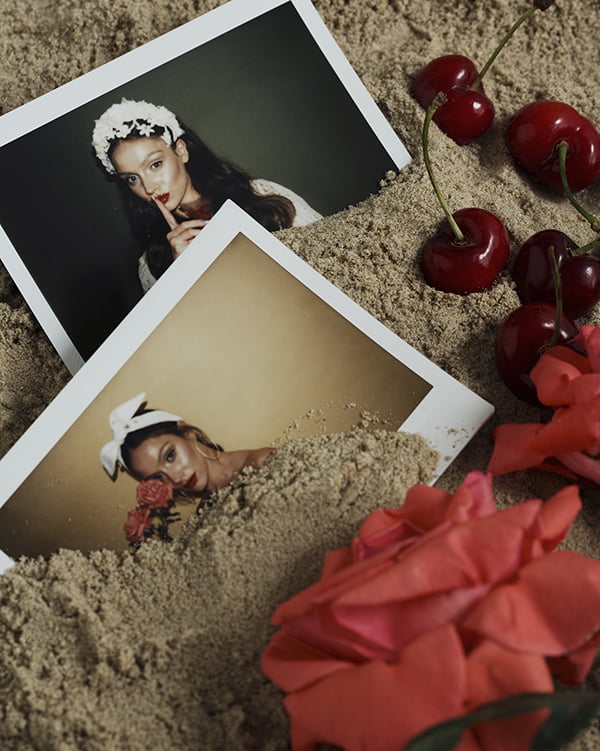 'High By The Beach'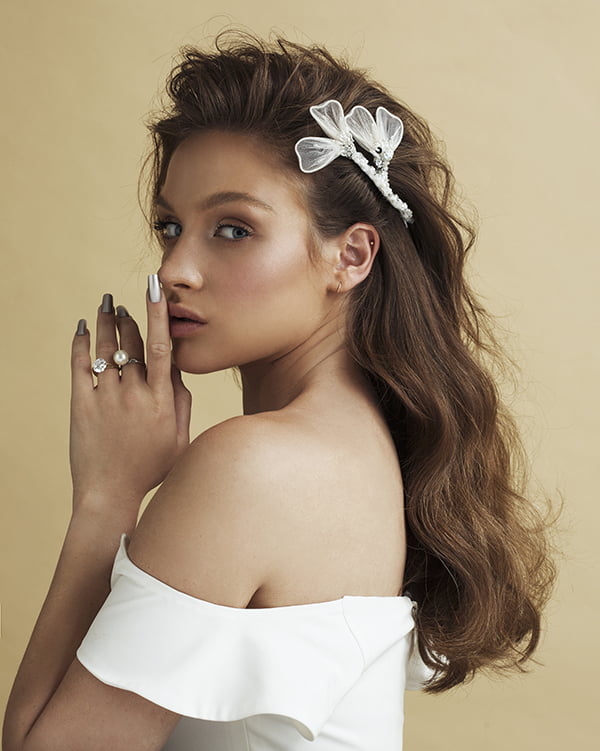 'Definitely Maybe'  comb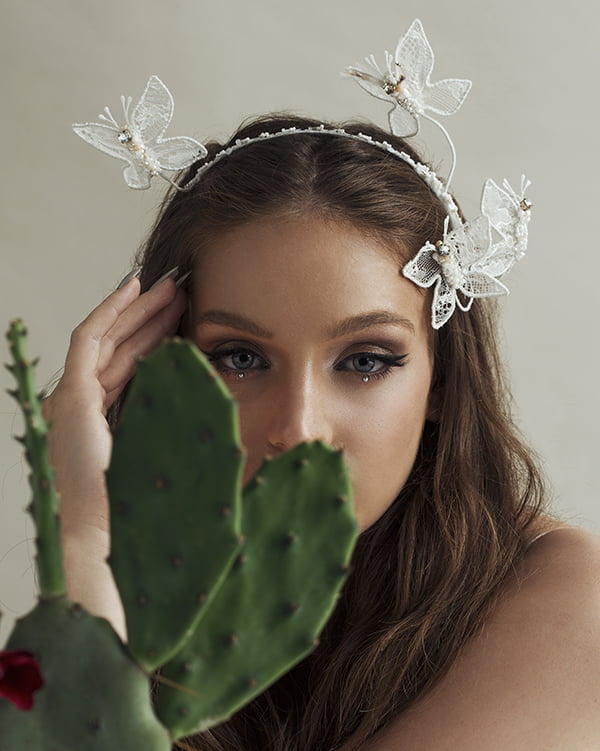 'Santa Cruz Butterflies' detail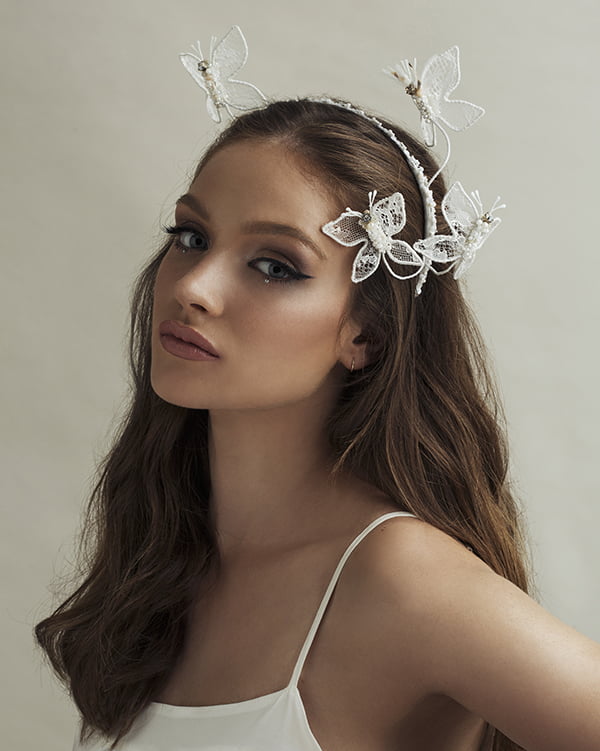 'Santa Cruz Butterflies'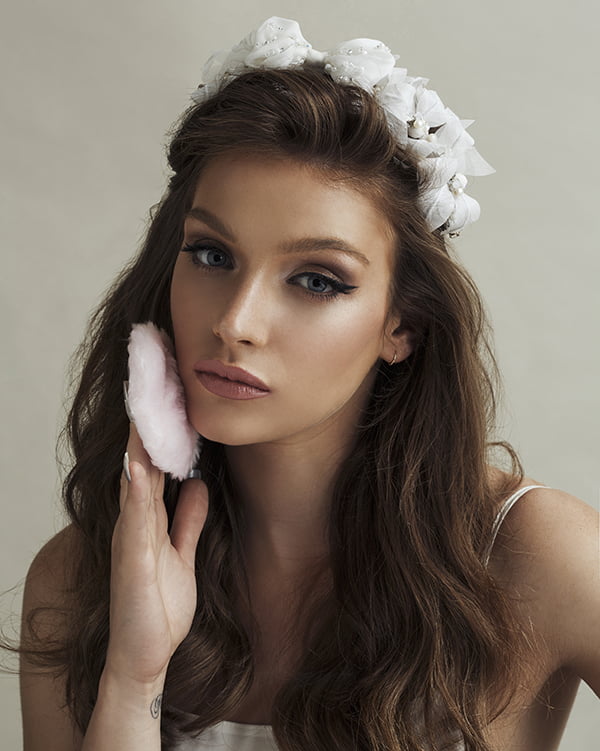 'Lush' Tiara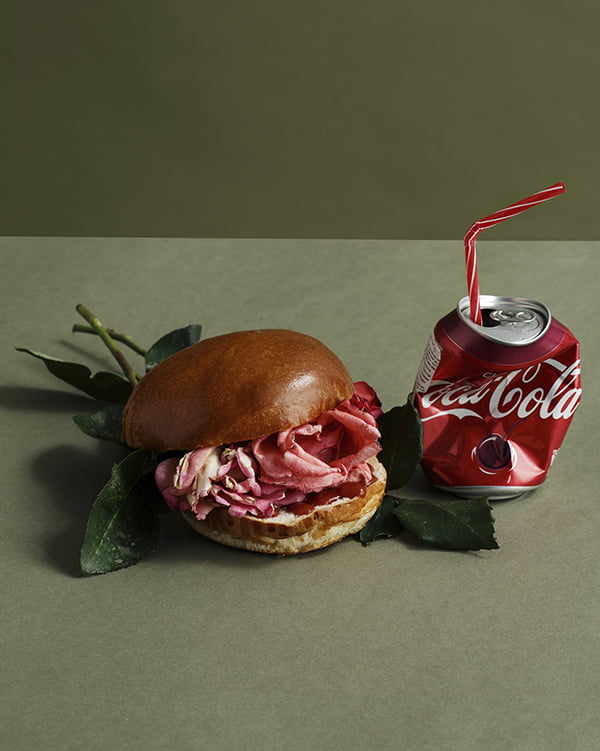 'After'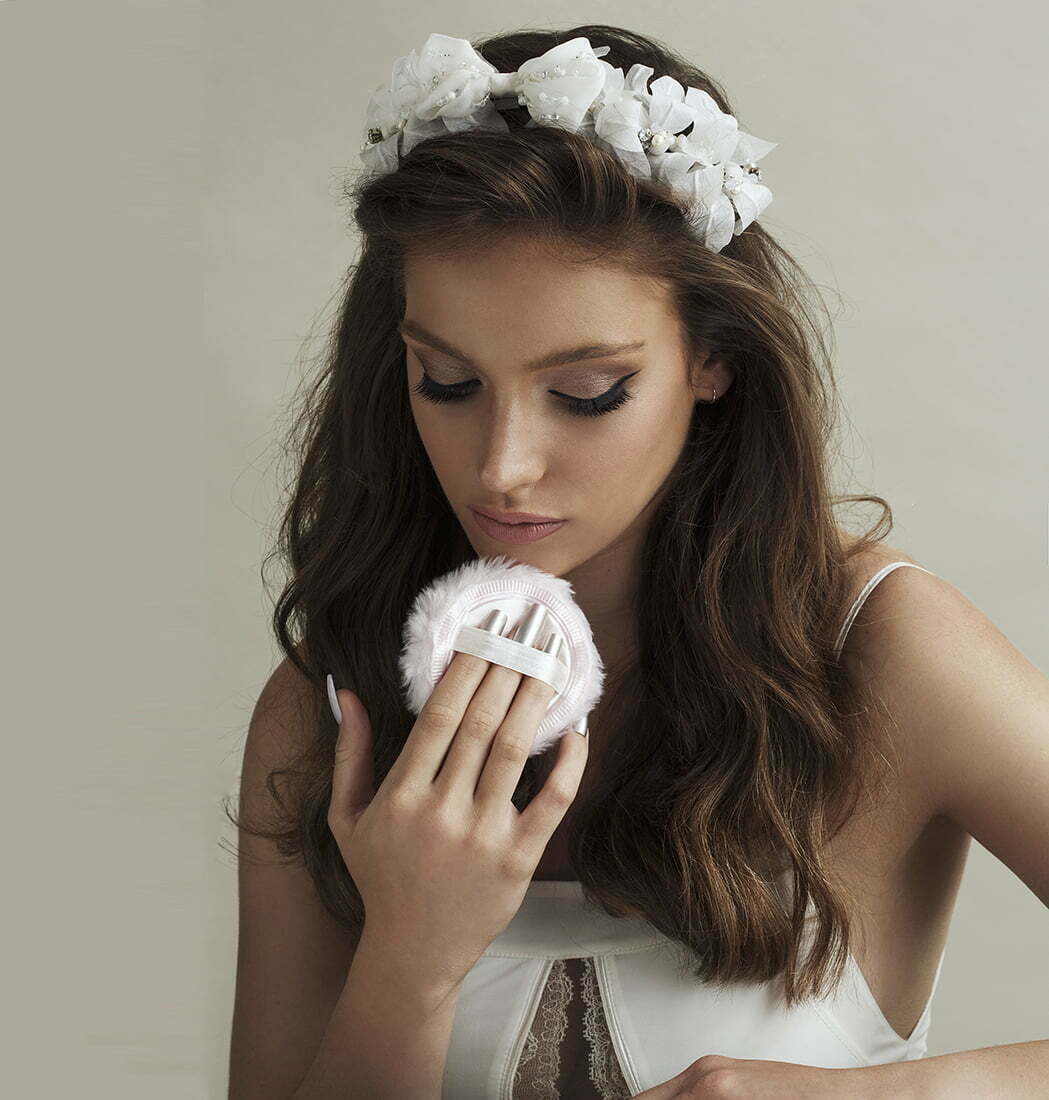 'Lush' Tiara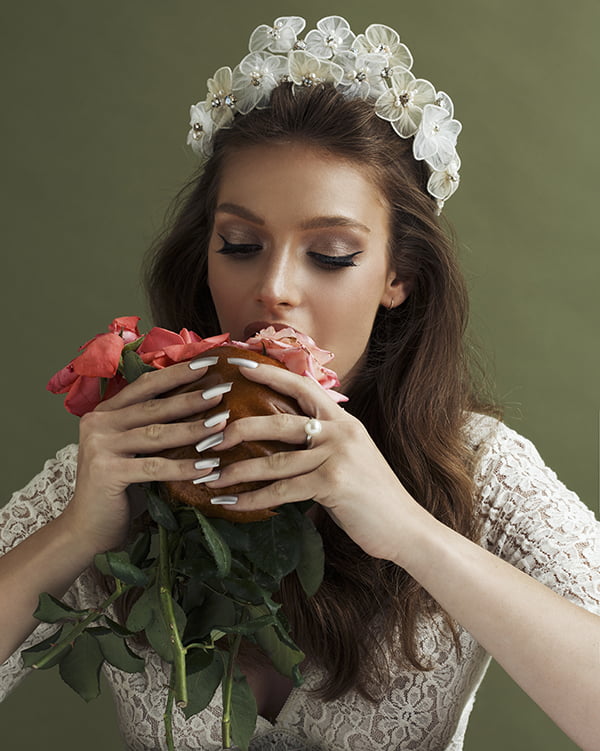 'Beauty Queen Style' Tiara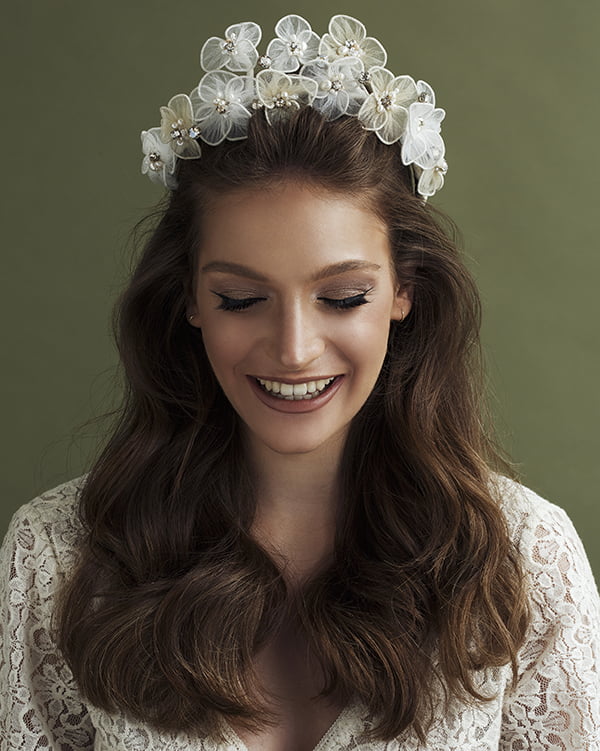 'Beauty Queen Style' Tiara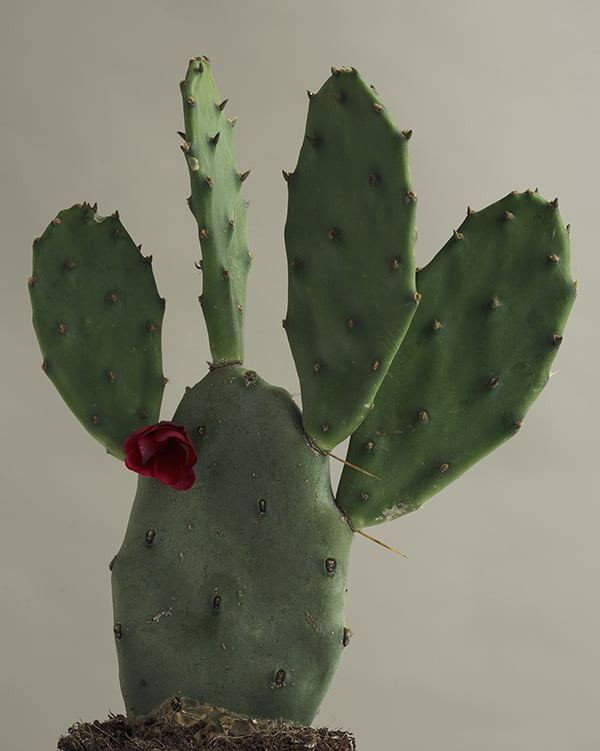 'Prickly Cactus'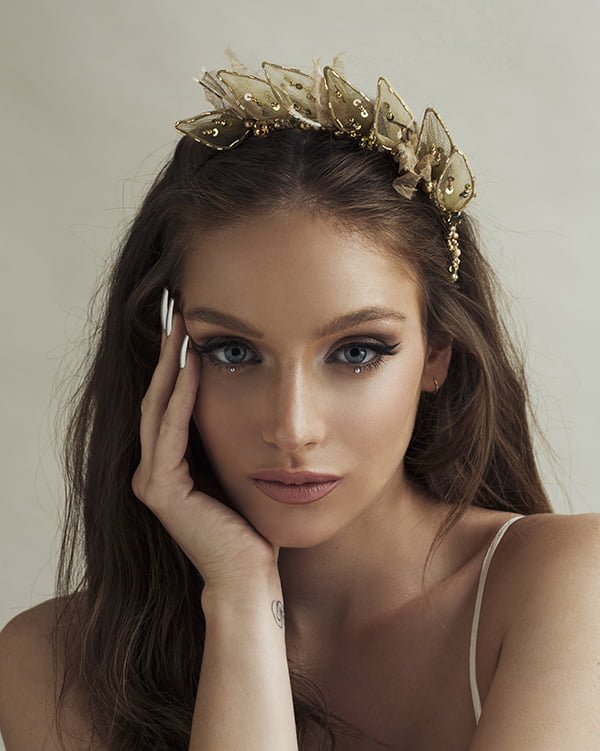 'Prickly' Half Tiara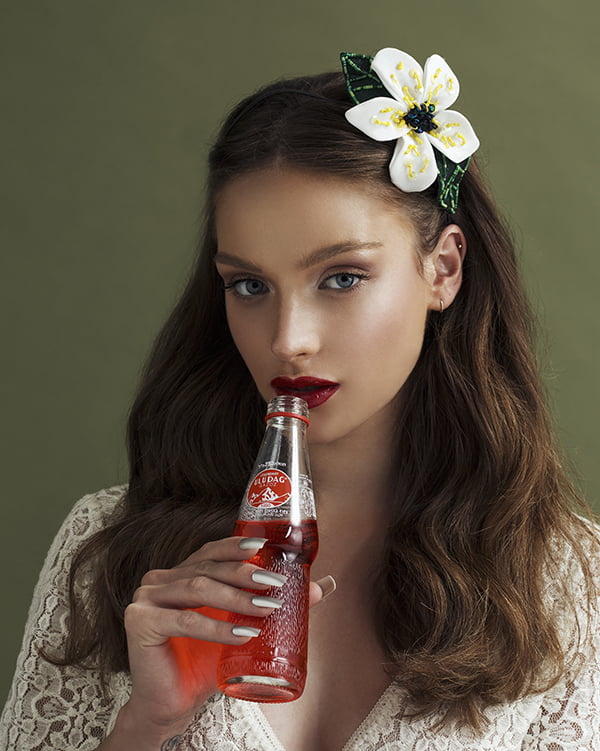 'TROPICO' Headband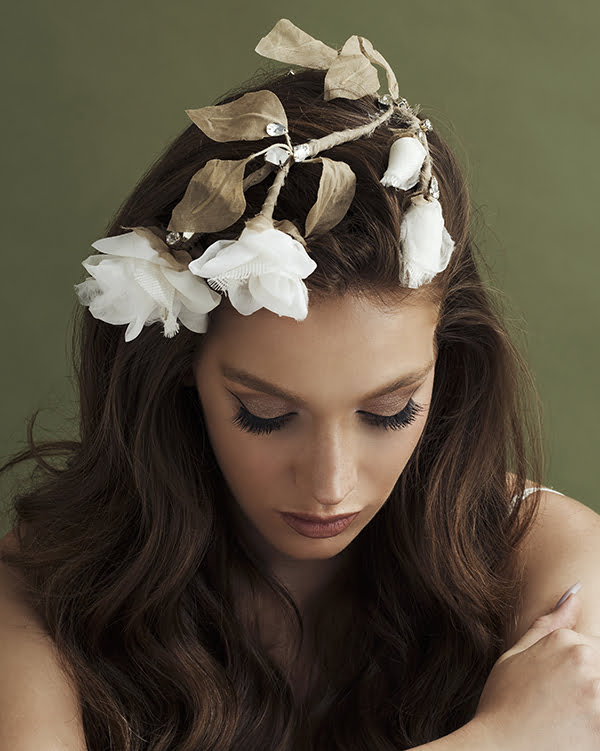 'Single Rose' detail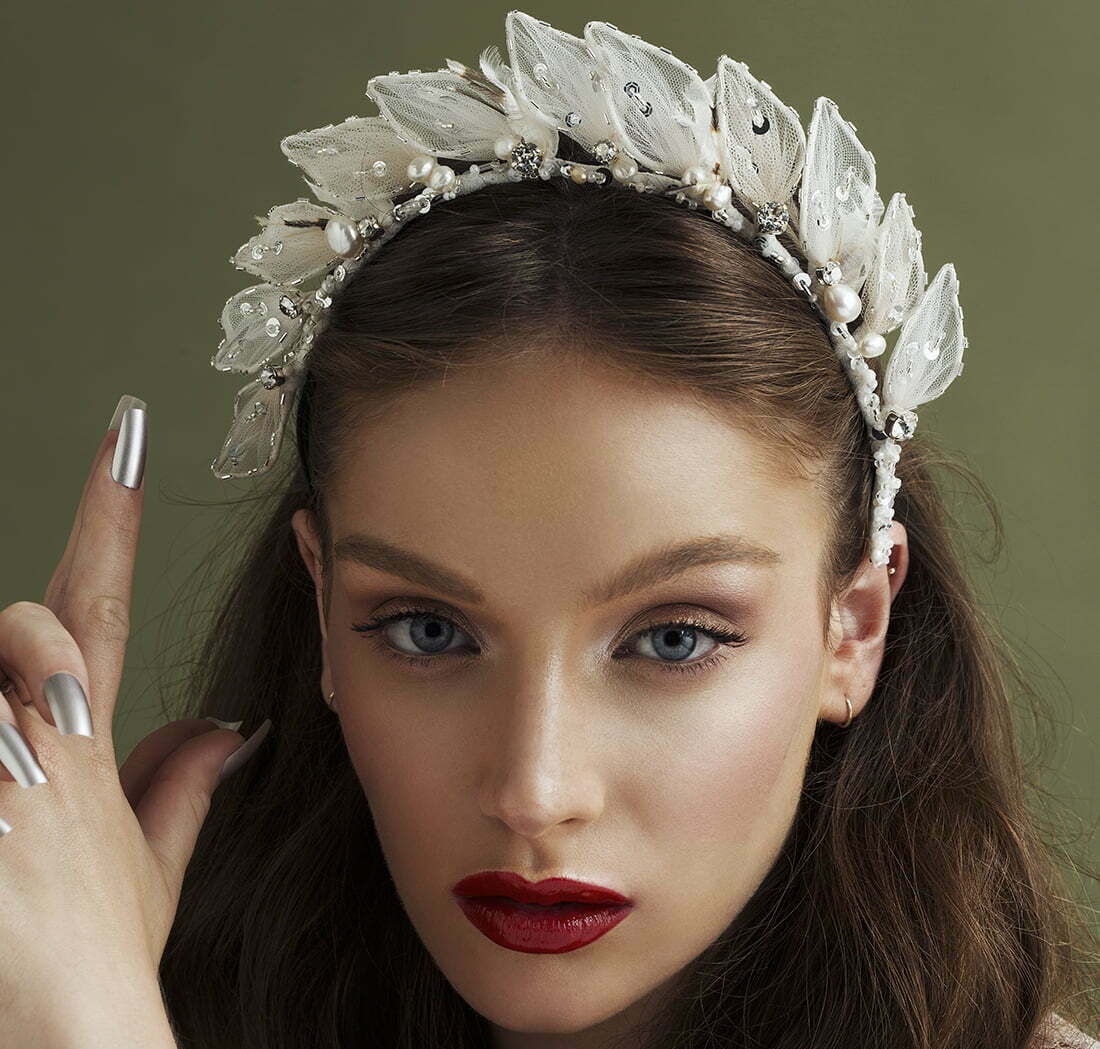 'Silver Starlets' – detail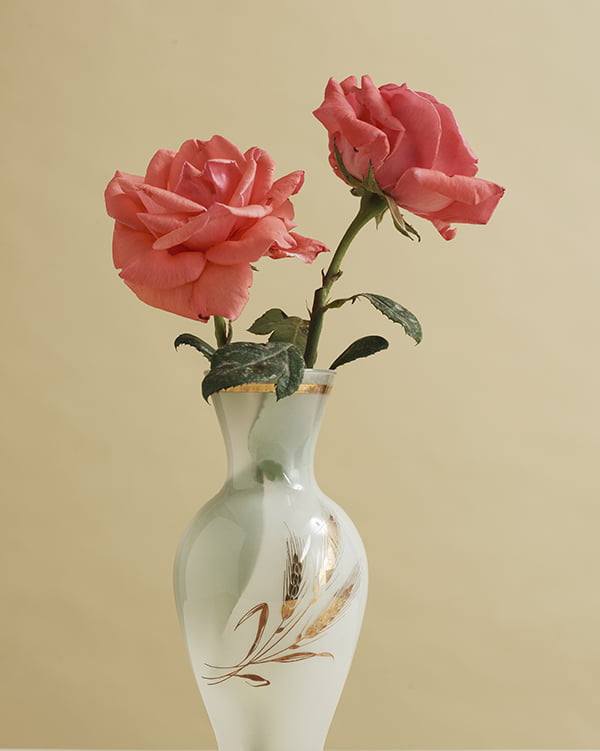 Rose Garden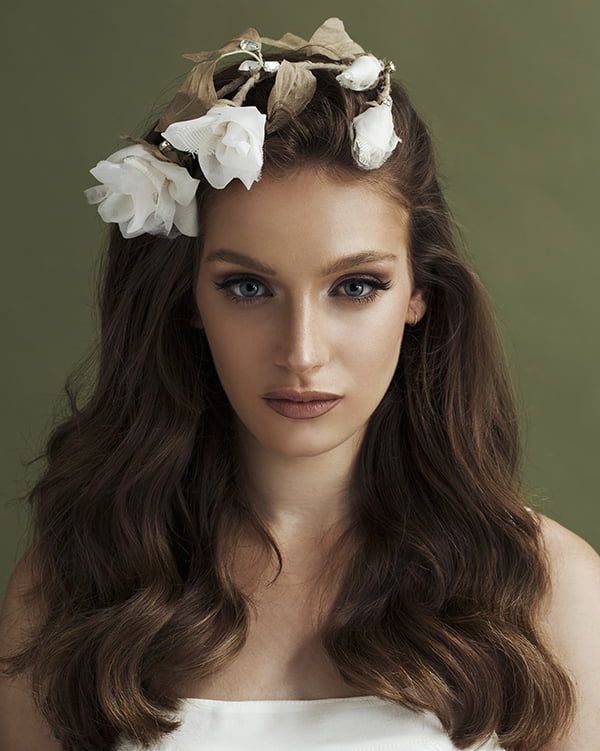 'Single Rose' Headpiece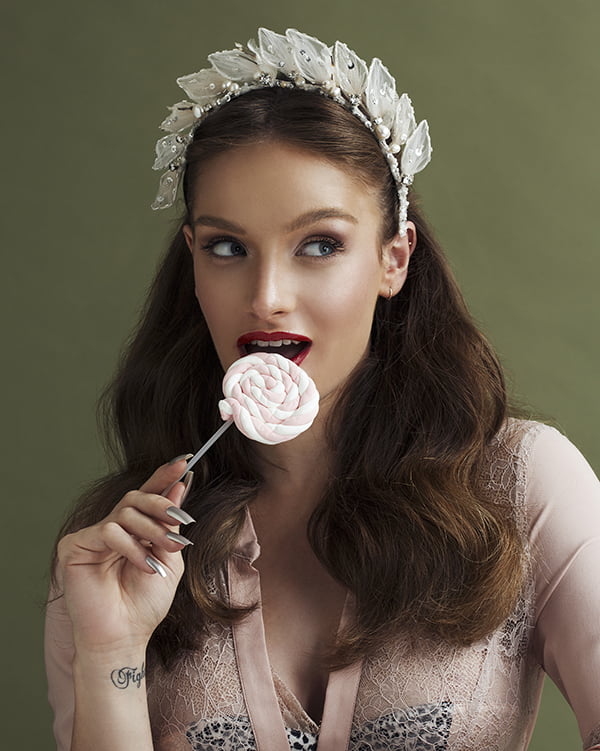 'Silver Starlets' Tiara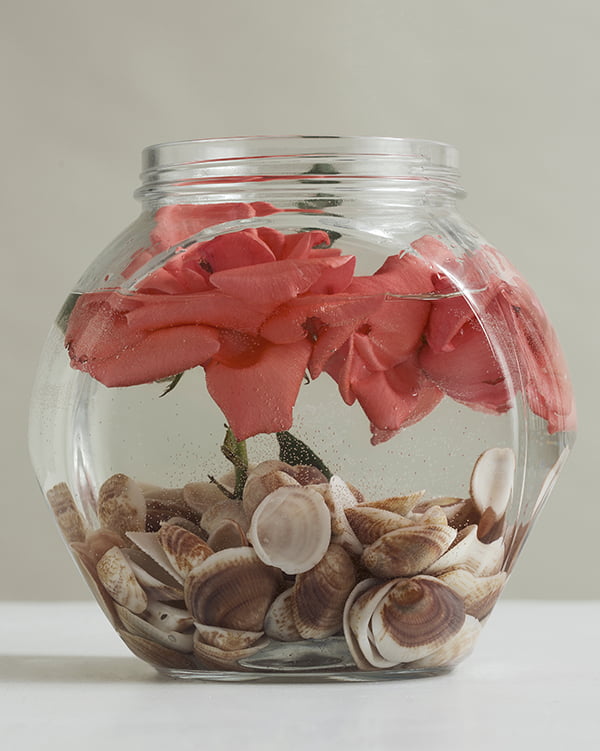 Memories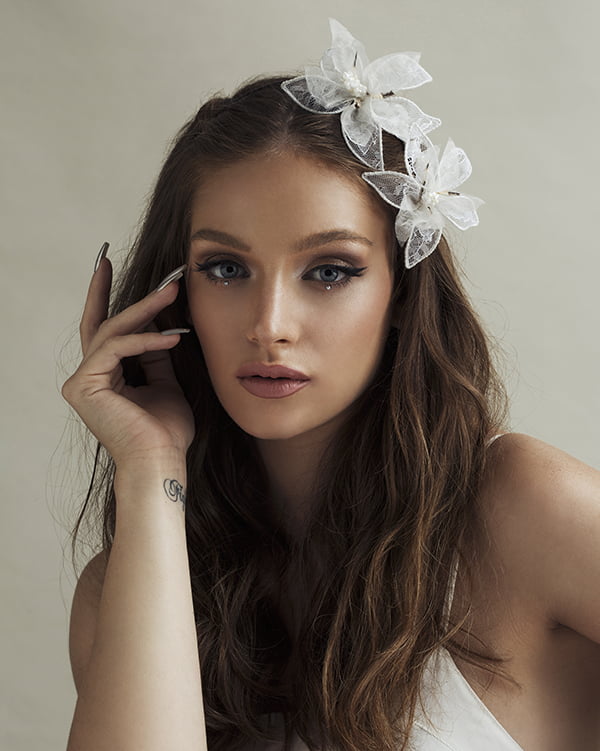 'Beach Wave' Flower piece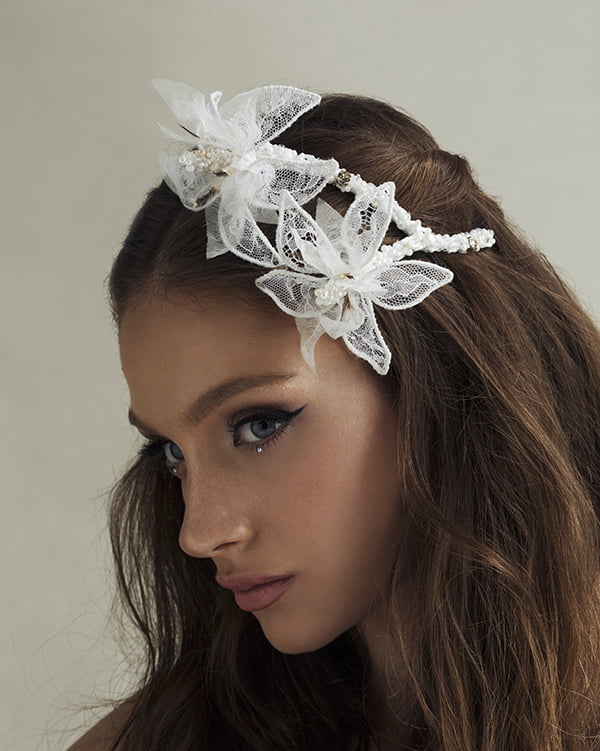 'Beach Wave' – detail
'Paradise' – detail

ABOUT THE 'HIGH BY THE BEACH' COLLECTION
Walking barefoot on a sandy west-coast beach, messy hair in the light wind, white breezy gown, swaying, dancing, sunset kisses.
California dreams, beach brides, summer wine and cherry-cola.
The 'HIGH BY THE BEACH' collection is a series of dreamy, fancy headpieces, mostly perfect for bridal wear.
Inspired by the California coastal shores, their beach-towns and the west-coast's dynamics.   But mostly inspired by the  muse Lana Del Ray, who captures the specific essence of these places and atmosphere so purely in her music and style. While creating this collection I let myself be swept away by Lana Del Rey's swaying music and lyrics. And also be truly Influenced by her iconic style and particular fashion statements.
You'll see a lot of massive flower crowns and floral details, roses in particular, a recurring motif in some of Lana's music videos and press appearances. You'll find a sheer bow headband, some wrap styled headpieces, sheer tulle  elements, nude, blush and silver tones, and a hint of peach colors, all consistent of a beach wedding mood.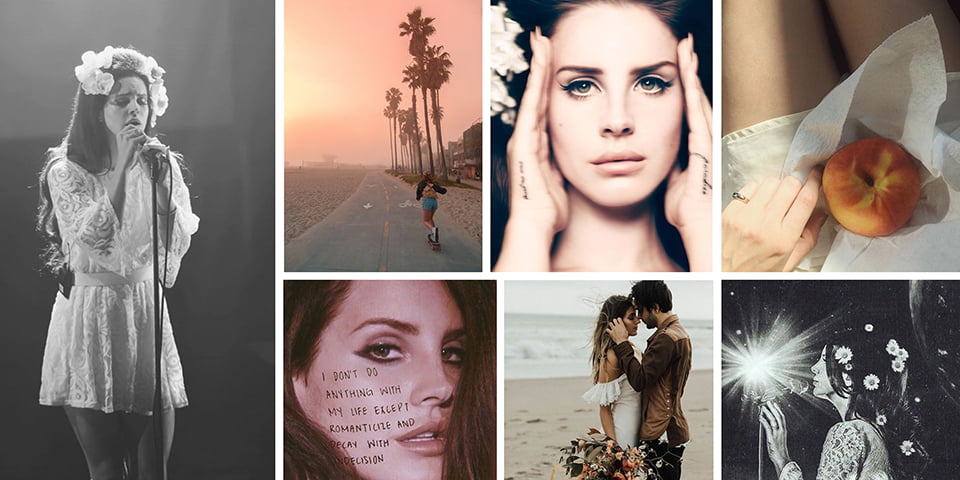 Credits:
Photography: Michael Topyol
Style and art: The Visionary – Natasha Nataly Izchucov
Hair: Einat Sberlo
Make-up: Keren Shaham
Model: Romi Pavoncello for ITM Models
Garments: Hazan Zukerman, Petit Pois
Design and concept: Tami Bar-Lev
Studio: Olga Kholodova
Telephon Prop: Story Online